The Graduate Program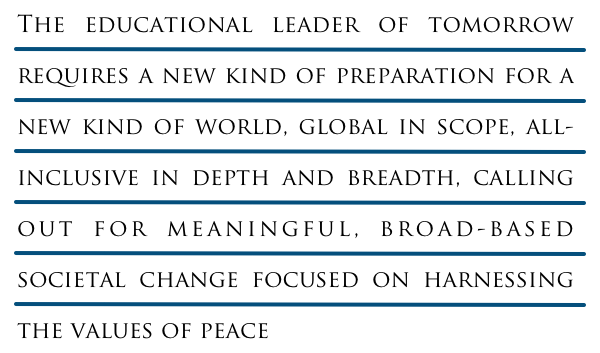 Paving a path towards posititve change can begin with a Masters of Arts in Educational Leadership and Societal Change.  Students are prepared to become leaders through an innovative approach that builds a foundation of knowledge.
Our program is deisgned for students who want an environment to study and conduct research into the root causes of education policies and problems and on a global scale, better understand the relationship between educational philosophies and practices and contemporary social, political, economic and cultural developments.