Why Soka University
If you want to make a difference, start from a totally different place.  Soka University was built in the 21st century for the 21st century.  Tomorrow is built into the equation.  Based on the go-anywhere-do-anything flexibility of a liberal arts education, Soka offers a respected undergraduate degree with concentrations in Environmental Studies, Humanities, International Studies, and Social and Behavioral Sciences.  This is an education for tomorrow's opportunities and challenges, technologies and surprises.  This is an agile education as there are many benefits to a liberal arts degree.
---
How You Learn
At Soka University, your class size will usually be somewhere between twelve and fifteen students, your teacher will know you well and offer you unmatched personal attention.  The core of Soka University's academic power is "creating value (the meaning of the Japanese word "Soka")."  It begins with the unique, intimate and dynamic nature of the Soka learning community.  This is an environment of high standards, high-performance and serious-yet-supportive competition.  For students (and faculty as well), this is a "bring your A game" place.  There's nowhere to hide in the small Soka classes, but there's lots of room in which to shine.
---
How You Live
The Soka campus has to be seen to be appreciated.  Imagine a place that's part tranquill, part Renaissance hill town, and a 21st century learning environment.  A place which also happens to have terrific sports and recreation facilities and a world-class performing arts center.  All of it is close to the beach and perhaps the most sought-after part of Southern California.
At Soka, you will live among all your fellow Soka peers in modern residence halls, participate in a the wide array of campus activities and organizations, and play in the many sports, fitness, and outdoor adventure programs.
---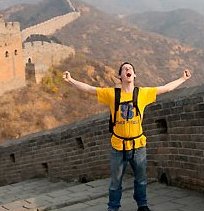 Discovery
You will discover many new worlds at Soka University, from the newest technologies to the most ancient wisdom.  Your discoveries will be shaped and completed by the Soka Study Abroad Experience.  You will spend a full semester of your third year living and learning in another country.  As with just about everything at Soka, this is a different, one-and-only vision of global education.