Sinan Salar '05
Alumni Spotlight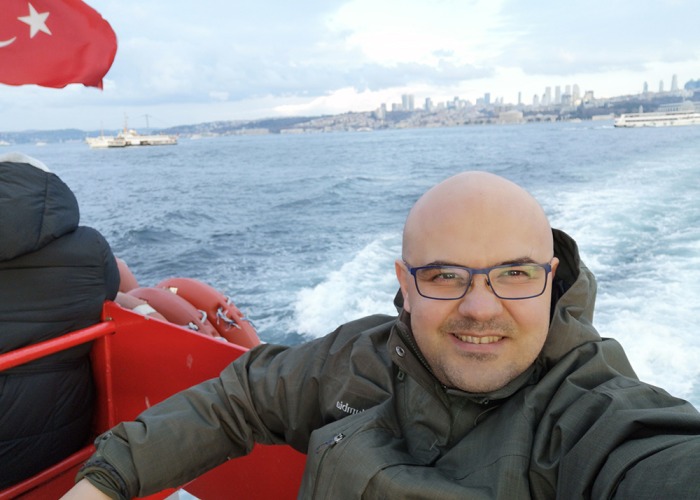 No matter how difficult and uncertain the times become, we can always go back to our starting point, our ideals, our home.
"I had already been accepted to a university in Turkey, where I was born and raised. Then I learned about SUA. I was inspired by the school's founding principles, especially the idea of studying for a greater purpose beyond just myself.
"After graduating from Soka, I lived in Orange County for another year, and then in Istanbul for four years before moving to Germany. The reason I decided to live outside of Turkey again is partially because of how much I learned living in a different culture during my undergraduate studies. I think we can learn so much about ourselves, our own culture, and each other when we are not afraid of difference, but instead seek to learn from it.
"Soka's idealism and founding principles are the main thing I still carry with me today from my time as a student. One of the prime points I always return to is the spirit of asking myself, "What contribution am I going to make?"
"After I graduated with a second degree in engineering in Germany, I was struggling to find a job due to a lack of practical experience in the field. Being unable to find work can cause you to question your worth, and if you don't trust your own self-worth, living true to your ideals becomes increasingly challenging. I think this was the first true test of the ideals I forged at Soka: finding the right job without giving up on this question of "What is my contribution going to be?"
"I did eventually find a job in the medical devices industry. However, finding a job hasn't diminished my desire to lead a fulfilled, contributive life. I want to feel like I left something behind for others. It doesn't necessarily have to be something large and impressive, but definitely something that will benefit others.
"In his message to the Class of 2005's 10-year reunion, Soka Founder Daisaku Ikeda sent a message to us in which he talked about the three key themes of health, hope, and home. I believe the third theme—home—refers to being able to return to the youthful ideals we developed while studying together from around the world at SUA.
"No matter how difficult and uncertain the times become, we can always go back to our starting point, our ideals, our home."