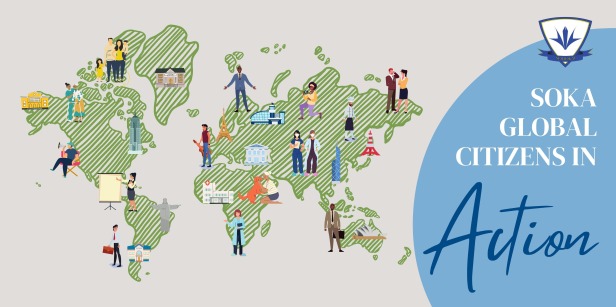 Sohokai Global Gatherings
Sohokai Regional Chapter gatherings will be happening this Fall through next Spring.
Los Angeles - November 13, 2-5 p.m.
Orange County - December 3, 4-6 p.m. RSVP here
Tokyo - December 3, 4-5:30 p.m. RSVP here
SF Bay Area - December 3, 3 p.m.
New England - December 10, 1 p.m.
More info to come! Additional Regional Chapter Events are being hosted in the Spring.
Interested in hosting your event? RSVP to Sohokai@soka.edu
Update Your Address!
Did you move recently? Did you not receive the invitation card for our annual alumni meeting this year? There's a high chance we don't have your current address! Please take a minute to update your address here.