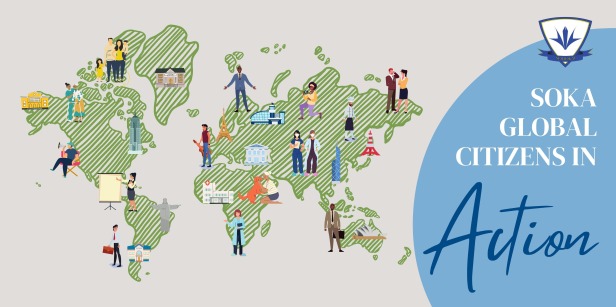 Sohokai Global Gatherings
Sohokai Regional Chapter gatherings will be happening through Spring 2023.
London - Thursday, March 16th
North Africa- Saturday, March 25th at 4pm Libya Time
Washington, DC- Saturday April 15th, 2023
OC & LA - Saturday, April 16th, 2023
Hawaii- Sunday, April 30th, 2023
Kansai, Japan- Sunday, May 14th, 2023
Europe (Frankfurt)- Saturday, June 17th
Taiwan- date/time TBA
SE Asia- date/time TBA
SE America- date/time TBA
New York- date/time TBA
More info to come!
Interested in hosting your event? RSVP to Sohokai@soka.edu
Update Your Address!
Did you move recently? Did you not receive the invitation card for our annual alumni meeting this year? There's a high chance we don't have your current address! Please take a minute to update your address here.