Effective June 18, 2020, all people in California are required to wear face coverings in high risk situations. Therefore, faculty, staff, students, contractors, visitors, and vendors on campus must wear masks (Note: masks with exhaust valves are not allowed) or fabric face coverings when in university buildings, except when alone in a private office or in a designated breakroom while actively eating or drinking. Additionally, face coverings are required in outdoor public spaces on campus if a minimum distance of six feet (two meters) cannot be maintained between people of different households. Face coverings are also required if the door(s) of private offices are not fully latched and closed.
It is important to note that this guidance does not replace or substitute public health measures (i.e. social distance of 6 feet or more, frequent hand hygiene, respiratory etiquette, refraining from touching any part of face with contaminated hands, and staying home when sick).
Permitted Masks/Face Coverings For General Public
Do choose masks that:
Have two or more layers of washable, breathable fabric
Completely cover your nose and mouth
Fit snugly against the sides of your face and don't have gaps
Do Not choose masks that:
Are made of fabric that makes it hard to breathe, for example, vinyl
Have exhalation valves or vents, which allow virus particles to escape
Are intended for healthcare workers, including N95 respirators or surgical masks
Special Situations: Glasses
If you wear glasses, find a mask that fits closely over your nose or one that has a nose wire to limit fogging
Persons exempted from wearing face coverings
Persons younger than two years old.
Persons with a medical condition, mental health condition, or a disability that prevents wearing a face covering. This includes:

Persons with a medical condition for whom wearing a face covering could obstruct breathing or who are unconscious, incapacitated, or otherwise unable to remove a face covering without assistance.
Persons who are hearing impaired, or communicating with a person who is hearing impaired, where the ability to see the mouth is essential for communication.
Persons for whom wearing a face covering would create a risk to the person related to their work, as determined by local, state, or federal regulators or workplace safety guidelines.
Persons who are seated in cafeteria that offers eat-in food or beverage service, while they are eating or drinking, provided that they are able to maintain a distance of at least six feet (two meters) away from persons who are not members of the same household.
Persons who are engaged in outdoor work or recreation such as swimming, walking, hiking, bicycling, or running, when alone or with household members, and when they are able to maintain a distance of at least six feet (two meters) from others.
Note: Employees requesting an accommodation will need to submit a request for accommodation to humanresources@soka.edu. There will be an interactive process that will determine if an accommodation is able to be made.
Dos and Don'ts of Wearing Masks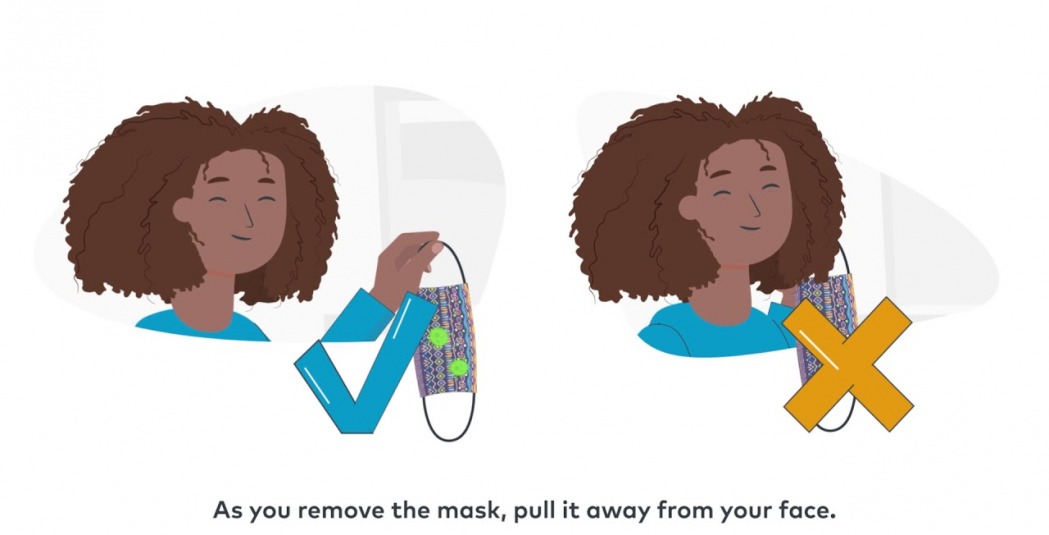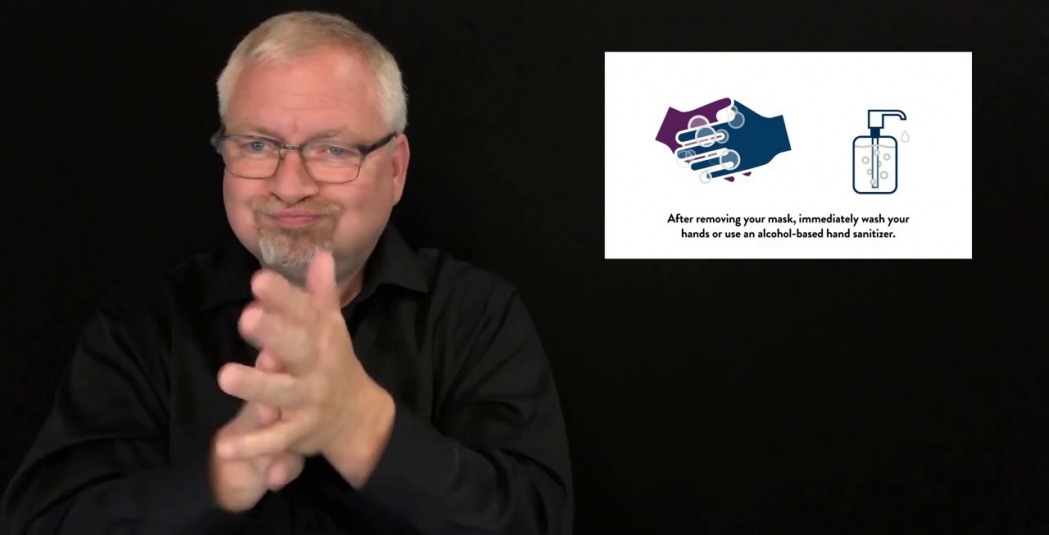 Enforcement
What Should I Do If Someone Is Not Wearing A Face Covering?
Knowing the university policy is only the beginning of the process. Taking action through our behavior is how we truly safeguard ourselves, our community, and achieve results to prevent the spread of COVID-19 as well as other illnesses.
Here's what you can do to contribute to our prevention efforts and abide by the face-covering policy:
Employees not wearing face coverings
Students not wearing face coverings
Vendors and contractors not wearing face coverings
Additional Information
Additional Resources