Events Postponed Due to Omicron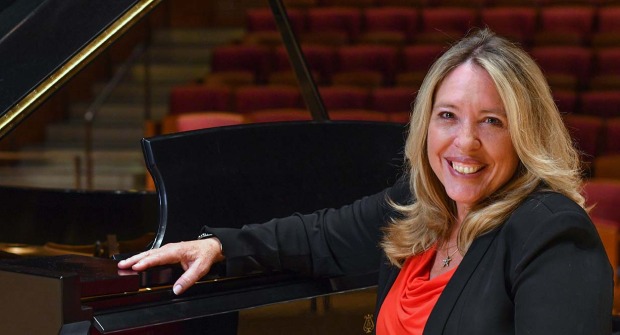 Most Recent Update from the General Manager
Jan 10, 2022: Omicron forces another postponement of the season opening
Update Jan 10, 2022:
We almost made it..
Almost. Clearly Omicron had other plans. We have been prepared and excited for the opening of our 10th Anniversary season, and looking forward to welcoming everyone back to our beautiful concert hall. I am sure you all have been excited at the return to live performances as well. And yet this pandemic has continued to change every plan and course we have set. Such are the times we find ourselves in, and we are learning acceptance and how to dance with the changing tides.
In an abundance of caution, Soka University has made the decision to remain closed to the public, and in alignment with that decision, Soka Performing Arts Center is postponing our scheduled concerts until the end of February. The safety and well-being of our patrons, students, staff, and artists will always be our first priority.
We will welcome you back on Feb 26 for Los Lobos – a fitting welcome after far too long. If you have tickets for any of our postponed shows, you will receive more detailed information soon.
Keep checking our website for the most up to date information.
Stay safe and healthy, and we will see you in just a few short weeks.
Renee Bodie
General Manager & Artistic Director
Soka Performing Arts Center
Update Jan 3, 2022:
Welcome Back… Soon!
We have been awaiting the moment when we could again share the beauty of live music from our stages with all of you. As has been the case over the last couple of years, the climate has again changed, and that moment will need to wait for just a short while longer. We must carefully consider the safety of our patrons, students, staff, and artists as our top priority, as well as university and state directives.
We have been closely monitoring events surrounding the Omicron variant of Covid-19. Due to the high level of transmission and concern for public health, we are postponing our season opening by two weeks, which includes performances with Emanuel Ax, Booker T. Jones and the Pacific Symphony performance on January 16th. The new performance date for Emanuel Ax will be on Tuesday, April 19, 2022 at 8PM, and Booker T Jones will move to Saturday, Oct 15, 2022. The rescheduled performance for the Pacific Symphony will be announced at a later date.
To attend a rescheduled performance, no action is required, and your same seats will be transferred automatically to the new date. If you prefer a refund or account credit, please email tickets@soka.edu, or call us at 949.480.4278. Please note that the Box Office is closed for walk up service. The safety, health and well-being of our patrons, staff and artists will always be our top priority. Vaccine and masking requirements will be in place for all performances. Read about our safety protocols.
Now more than ever Soka Performing Arts Center is committed to the power of music, artists, and performance to transform and inspire. I invite you to join us on this journey as we expand and deepen our programming to create transformational experiences that engage, educate, and elevate the human spirit within all of us.
Check out our onsale events. Be sure to join our email list to stay connected to announcements and ticket sales.
Thank you, friends, for your patronage, your loyalty, and your friendship. We cannot wait to have you all back to share live performance, and to Listen. Feel. Transform.
Renee Bodie, General Manager
Soka Performing Arts Center