20 Years in Aliso Viejo
Student Anthology Project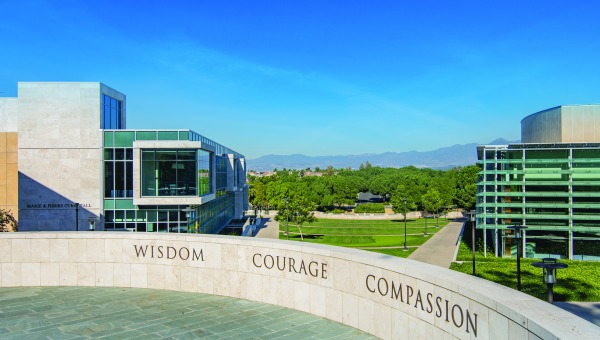 Who better to tell the story of a university
than its students?
In the fall of 2020, when the steering committee first met to discuss SUA's 20th anniversary, faculty, staff, and administrators thought that the forthcoming celebration should be a moment to reaffirm our school's founding principles—to learn them anew and incorporate them into our lives across campus. We also wanted to give students the chance to teach us about those principles, showing us how they've been learned, interpreted, believed in and doubted, and ultimately realized in the work that they've been creating for 20 years.
To that end, we have collected this anthology, this weird and great miscellany, this mixtape, this compendium of videos and flyers and cosmic photographs and reflections and essays and songs. To call it an anthology suggests some exemplar status, but these submissions are outstandingly great without meaning to be the "best" of anything. They're more like a time capsule of wonderful works that might otherwise have been handed in and forgotten. We've started the process of gathering them here so that they can live on.
With that in mind, our editorial process was simple: we chose work by all those who submitted it, sometimes restricting the submissions to one or two so that there was room for everyone. A few faculty members did a little cheerleading and asked students to send papers that they remembered fondly. And we did not accept Capstones [and Theses], as an archive for those already exists. Otherwise, we said "Yes!" to many, many things, compiling this joyful and idiosyncratic group of works in the process.
We organized these works thematically so that they would correspond with SUA's founding principles; our four groups are "culture in the community," "humanism in society," "pacifism in the world" and "creative coexistence of nature and humanity." Separating the texts into these groups was more art than science, but we hope that the works speak to one another in interesting ways.
Finally, while it's impossible to know what will become of all this, here's hoping that people will drop by the site and click on a thing or two. It's a fine place to spend a few minutes wandering around. Maybe it will grow in time, or maybe it will be forgotten and collect digital dust. But here, in this moment, we hope it can be a history of the institution written by the students. And we hope it reminds us how much hard work and brilliance went into making these otherwise perishable things.
Explore the anthology through these links: