Virtual Commencement
View 2021 Commencement Ceremony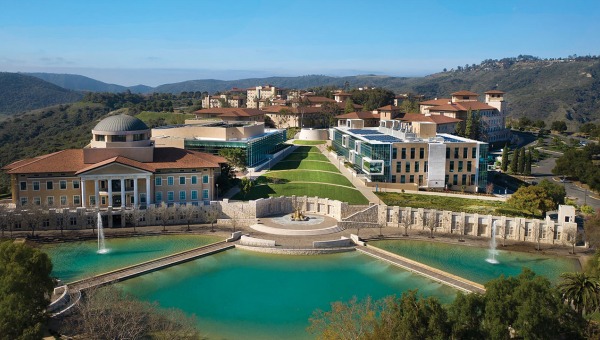 Celebrating
the Class of 2021
It is with utmost pride and honor that we celebrate and recognize the tremendous achievements of the graduates in both the Master of Arts in Educational Leadership and Societal Change and the Bachelor of Arts in Liberal Arts programs.
By no means can this virtual ceremony take the place of an in-person gathering. However, our hope and desire is to honor and celebrate the Class of 2021's tremendous achievements and resilience, sending them off with our warmest felicitations.
Keynote Speaker
Rev. James M. Lawson Jr.
Internationally recognized as a leading strategist and mentor in the principles of nonviolence to civil rights leaders during the 1950s and 1960s, Rev. James M. Lawson Jr. is an icon of the civil rights movement. Rev. Martin Luther King Jr. referred to him as "the leading theorist and strategist of nonviolence in the world."
Lawson views the struggle for racial justice as a matter of extreme spiritual importance and brought to the United States the lessons he learned in India and a strong sense of how they could be applied for the betterment of American society through leadership and teaching. Lawson believes in the importance of recognizing one's life as a gift and a source of great power in the elimination of inequity and cruelty and in humankind's capacity for monumental social change can be realized if people see their potential for positive advances through nonviolence.
A third-generation Methodist minister, Lawson was born in Uniontown, Penn., on September 22, 1928, and grew up in Massillon, Ohio, in a household of 10 children. After high school, Lawson entered Baldwin-Wallace College in Berea, Ohio, in 1947 where he became a member of local chapters of the Fellowship of Reconciliation and the Congress of Racial Equality, both of which advocated direct nonviolent resistance to racism. A "conscientious objector" during the Korean War, Lawson was found guilty in 1951 for violating draft laws and served 13 months in federal prison. Upon his release, Lawson returned to Baldwin-Wallace, earned his bachelor's degree, and then traveled to India to work as a college campus minister. During his three years as a missionary in India, he was profoundly influenced by Mohandas K. Gandhi's principles of satyagraha, the strategy of passive political resistance and nonviolence.
Returning to the US in 1956, Lawson was introduced to Rev. King, who urged him to move south and aid in the civil rights movement. After moving to Nashville and enrolling in the Vanderbilt University divinity school, he began cultivating young activists, leading seminars in nonviolent direct action. In 1960, he led department store sit-ins in Nashville that because of the students' discipline become models for similar actions. Lawson's efforts led to his expulsion from Vanderbilt.
Lawson went on to Boston University and received his master's degree in theology in August 1960 and became pastor of the Green Chapel Methodist Church in Shelbyville, Tenn. A year later, Lawson participated and helped develop strategies for the Freedom Riders movement. Throughout the decade, Lawson work on various community movements for racial justice in Memphis including the sanitation workers strike of 1968.
In 1974, Lawson moved to Los Angeles where he became pastor of Holman United Methodist Church and continued his social activism on Palestinian and immigrant rights, gay and lesbian issues, opposition to the Iraq wars, and poverty. Retiring in 1999, Lawson, an unwavering activist, continued his campaign against violence, demonstrated for equal rights of gays and lesbians, reproductive rights, immigration rights, worker's rights to a living wage, and promoted community diversity and solidarity.
Lawson was awarded Vanderbilt University's Distinguished Alumni Award in 2005, and in 2006, almost 46 years after the university expelled him for his civil rights activism, Vanderbilt appointed him as distinguished visiting professor.