World Summit of Educators
Educating for Global Citizenship — June 13-14, 2021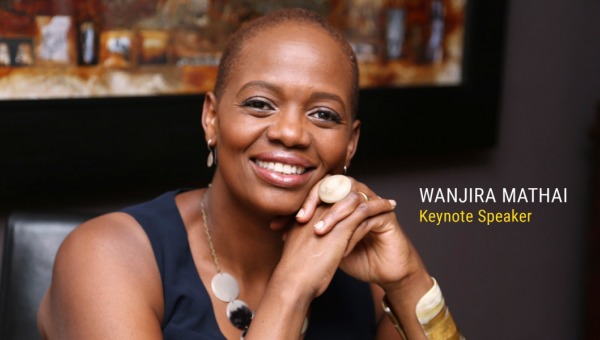 Educating for Global Citizenship:
Building an Equitable, Peaceful, and Sustainable World
Educators from around the world will discuss global citizenship and how education can build a stronger world community. The summit, held in three sessions virtually and internationally via Zoom, will feature speakers and panelists who will discuss vital issues of equality, sustainability, and peace in 2021.
Schedule of Events
Session I | Global Education – Its Present And Future
8-11:30 a.m. at Soka (PDT) | Tokyo: midnight-3:30 a.m. (June 14) | Paris: 5-8:30 p.m. | Nairobi: 6-9:30p.m.
Session II | Opening Address: Inclusive and Equitable Education for All
2:30-6:30 p.m. at Soka (PDT) | Tokyo: 6:30-10:30 a.m. (June 14) | Paris: 11:30 p.m.-3:30 a.m. | Nairobi: 12:30-4:30 a.m. (June 14)
Session III | Keynote Address and Dramatic Performance
8-11 p.m. at Soka (PDT) | Tokyo: noon-3 p.m. (June 14) | Paris: 5-8 a.m. (June 14) | Nairobi: 6-9 a.m. (June 14)
Keynote Speaker
Wanjira Mathai
Wanjira Mathai, vice president and regional director for Africa at World Resources Institute (WRI) and chair of the Wangari Maathai Foundation, will present the keynote address "Education for Global Citizenship: Building a Sustainable World."
An inspiring leader, Wanjira has over 20 years of experience advocating for social and environmental change on both local and international platforms. She is also former chair of the Green Belt Movement, the organization her mother 2004 Nobel Peace Prize Laureate Wangari Maathai founded in 1977.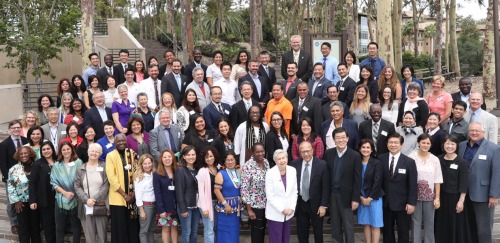 An International
Gathering of Educators
The inaugural World Summit of Educators (WSE) was held at Soka University of America on June 12 and 13, 2016. An international gathering of rank-and-file educators dedicated to the establishment, through education, of peace, human rights, and the sanctity of life as universal norms, the WSE took its inspiration from a talk delivered by SUA founder Daisaku Ikeda 20 years earlier at Teachers College, Columbia entitled "Thoughts on Education for Global Citizenship," in which he called for such a summit.
The founder's hopes and expectations found their impassioned realization in the work of the first and second cohorts of Soka's new MA program in Educational Leadership and Societal Change. Without their voices, their thoughtful and painstaking planning and organization, the summit would never have materialized when it did or as it did.