Youth Summit
Global Citizens: We Arise in a Time of Crisis —— June 4-6, 2021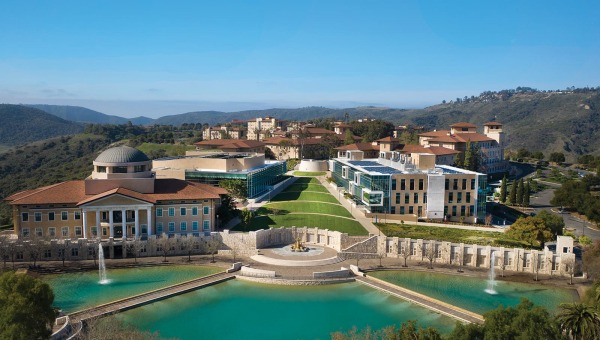 An Invitation to the
Youth Summit
Youth under the age of 30 are invited to the Youth Summit held by Soka University of America students June 4-5, 2021. This two-day online dialogue event will consist of four sessions, and up to 1000 youth from all across the world will participate in each session.
The purpose of this Summit is to provide space for youth around the world to engage in dialogue to envision the future of the post-pandemic world as empowered global citizens who take actions based on wisdom, courage, and compassion. Such space for dialogue will allow us to learn from each other, reflect on our mode of living, empower each other, and take leadership to create happiness and peace in our local, national, and global communities.
In one aspect, the world is in the middle of a crisis. We have been facing global issues such as the Covid-19 pandemic, conflicts, discrimination, and environmental issues. In another aspect, such global issues give us a great opportunity to work together and develop global human solidarity.
Our University founder Daisaku Ikeda states in his joint statement with Dr. Esquivel, "We call on the young people of the world to unite to meet the challenges confronting humankind, to be the authors of their own lives and of the history of the new century…We direct this message to young people, in whom we place our total confidence." 
It is time for us, young people, to stand up, create hope within, and illuminate the world. The two-day Youth Summit is a place where young people will engage in dialogue to learn, reflect, empower, and take leadership to create happiness and peace in our local, national, and global communities.
Outcomes of this event, which will be shared at the 2021 World Summit of Educators, will include "Youth Proposal" (document that explores various challenges in the world) and "Personal Action Plan" (project that encourages participants to set goals towards the future).
A Vision Toward
2030
Purpose
We, young people, will demonstrate Wisdom, Courage, and Compassion throughout the Youth Summit.
Outcomes
Youth Proposal (issues young people are facing & create proposals based on the issues presented/shared)
Personal Action Plan (personal goals into the future)
Participants
This event is open to high school, undergraduate, and graduate students and anyone under the age of 30
Up to 1,000 people can attend each session
English will be utilized throughout the summit
Schedule of
Events
Day 1: Past to Present (choose one session)
Key Question: What are some challenges we are facing?

Session A: June 4 (Fri) 6:00PM PT

Session B: June 5 (Sat) 1:00AM PT
---
Day 2: Present to Future (choose one session)
Key Question: What actions can we take?

Session C: June 5 (Sat) 6:00PM PT

Session D: June 6 (Sun) 1:00AM PT
Intertwined Process of
Global Citizenship
1. Learn
Learning and understanding the issues of the society in which one lives and the challenges facing the world as a whole.
2. Reflect
Engaging in a daily process of reflection on one's way of life.
3. Empower
Becoming empowered to the unbounded potentialities existing within one's life.
4. Leadership
Exercising transformative leadership for a new era through concrete actions taken in the community in which one lives.
—Taken from Daisaku Ikeda's 2016 Peace Proposal "Universal Respect for Human Dignity: The Great Path to Peace"
Change
Begins with Us