Booker T. Jones
Sat, Oct 15, 2022 |
Venue: Concert Hall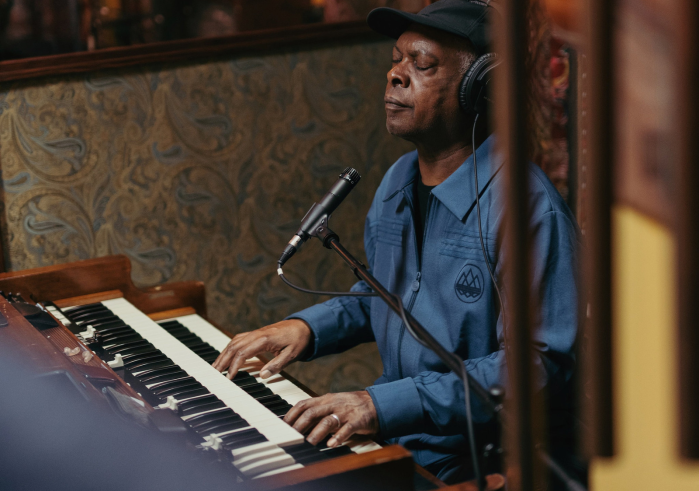 Add to Calendar
2022-10-15 8:00 PM
America/Los_Angeles
Booker T. Jones
** THIS SHOW WAS POSTPONED FROM ITS ORIGINAL DATE OF JAN 15. ALL TICKETS WITH THE SAME SEATS WILL BE AUTOMATICALLY TRANSFERRED TO THE NEW DATE. PLEASE CONTACT THE BOX OFFICE FOR ANY QUESTIONS OR TO REQUEST A REFUND OR ACCOUNT CREDIT AT TICKETS@SOKA.EDU OR 949.480.4278.
"Booker T. Jones is one of the legends of soul music." – The New Yorker
"Jones' name is synonymous with the Hammond B3 organ. At 17, he recorded the instrument's anthem, "Green Onions." – NPR

BOOKER T. JONES - 60 YEARS OF GREEN ONIONS
"Green Onions" is an instrumental composition recorded in 1962 by Booker T. & the M.G.'s. Described as "one of the most popular instrumental rock and soul songs ever," (AllMusic) and as one of "the most popular R&B instrumentals of its era," (OffBeat) the tune is a twelve-bar blues with a rippling Hammond M3 organ line by Booker T. that he wrote when he was 17, although the actual recording was largely improvised in the studio.

The track was originally issued in May 1962 on the Volt label (a subsidiary of Stax Records) as the B-side of "Behave Yourself" on Volt 102; it was quickly reissued in August 1962 as the A-side of Stax 127, and it also appeared on the album Green Onions that same year. The organ sound of the song became a feature of the "Memphis soul" sound.

Booker T. Jones is a Rock and Roll Hall of Fame inductee, Grammy Lifetime Achievement Award recipient, four-time Grammy-Award winner, Memphis Music Hall of Fame inductee and arguably the most famous Hammond B-3 player in history. As leader of the legendary Booker T. & the M.G.'s, this pillar of soul music collaborated with Otis Redding, Albert King, and more during his tenure at Stax Records. Since then, Booker has lent his trademark keyboard chops to and produced classic albums such as Willie Nelson's multi-platinum hit Stardust and Bill Withers' Just As I Am featuring the hit song "Ain't No Sunshine."

With his Hammond B-3 organ, Booker T. Jones, along with the M.G.'s, would come to define The Memphis Sound. As leader of the famed Stax Records house band, and one of modern music's most acclaimed figures, his first recording, "Green Onions," was an international sensation, selling more than one million copies and claiming a place among Rolling Stone's top five hundred songs of all time. As a multi-instrumental musical prodigy, his legacy is more than one song or music genre, and has grown with "Time Is Tight," "Hip Hug-Her," and the often sampled "Melting Pot" and collaborations with the likes of Otis Redding, Wilson Pickett, and Sam and Dave—and later Neil Young, Bob Dylan, Barbra Streisand, Carlos Santana, Willie Nelson and Drive-By-Truckers.

Booker T. Jones – Hammond B-3 & Guitar
Ted Jones – Guitar
Melvin Brannon – Bass
Ty Dennis – Drums