Management Team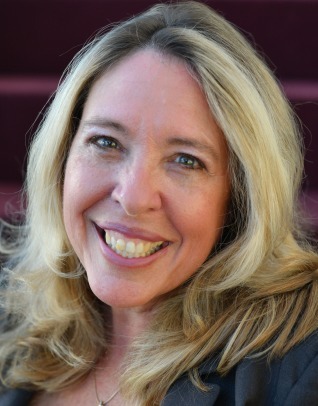 Renee Bodie
General Manager
Renee Bodie is the General Manager of Soka Performing Arts Center, having taken the lead position in 2018. She is a seasoned arts professional, with a career spanning over 25 years of performing arts organization leadership. Known for her creative and innovative artistic direction, Renee brings a history of growing audiences and connecting communities through relevant cross-cultural programming that builds bridges and spans multiple genres.
Renee came to Soka after her tenure as Executive Director of Levitt Pavilion Greater Los Angeles & Pasadena, where she merged two previous non-profit organizations running two venues in the Greater L.A. area into one focused organization, producing over 100 performances each year and covering multiple genres of music, youth programming, and intern programs.
She served as President and a Board Member of Folk Alliance International for nine years, and served as the Chair of the Performance Rights Committee, negotiating music licensing issues on behalf of FAI venues and musicians, and co-authoring the white paper "Understanding Copyright, Royalties, and Practical Application in Folk Music." She also served as President/CEO of an independent music production company that produced live concerts, festivals, and music conferences throughout the country.
"I am passionate about the power of music to uplift and elevate the human experience. I look for programming that engages our audience and connects cultures, and coupled with our pristine acoustics creates an exquisite listening experience. To come away expanded and enriched, better in some way than when we entered — that is the goal."
A Southern California native, Renee was raised in Palos Verdes, received her Bachelor's Degree from UC Davis, and lived in Agoura Hills and Pasadena before settling in Orange County three years ago.
Samuel Morales
Production and Technical Services Manager
As the Production and Technical Services Manager, Sam Morales is responsible for all on-stage and backstage activities at Soka Performing Arts Center. Sam's tenure at Soka University began in January 2002, where he started his career as the Audio Visual Specialist, providing campus-wide AV support. In 2007 Sam also began to serve on the Performing Arts Center project committee, and in 2009 was promoted to Project Manager for sound, video, communications, and theatrical design through the construction phase of the project.
In managing the project, Sam brought with him institutional and technical knowledge to help guide every aspect of system design and integration efforts. In 2011 Sam was appointed Production and Technical Services Manager of the Soka Performing Arts Center. His responsibilities include advancing shows which entails communicating with agents, managers, artists, and vendors to ensure that all artists needs are met for a successful event.
Additionally, Sam manages all on-stage technical operations, including lighting and sound design, video direction, and staging. Sam serves as the Sound Designer and Front-of-House Engineer and, as a result, has had the pleasure of mixing sound for many Grammy Award-winning artists and working with artists from many different genres of music. Sam manages a team of talented professionals, including the full time production staff, as well as training international student-workers of Soka University who work in various backstage capacities.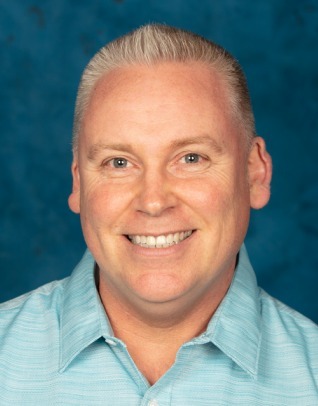 John Morgan
Box Office Manager
John brings a wealth of experience to the Soka Performing Arts Center with over 25 years in ticketing and patron services. Prior to arriving at Soka, John led teams at South Coast Repertory, UC San Diego, Anaheim Convention Center, Coachella, Live Nation, and House of Blues, managing ticketing operations for venues and events ranging from 200-20,000 seating capacities.
At the Soka Performing Arts Center, John oversees all the Box Office operations including programming and managing our ticketing software system, daily sales accounting, financial reconciliations, ticket account management and fulfillment, as well as training and managing a team of 25 Soka student staff.
John is passionate about the most important aspect of his position, which is to ensure a smooth and hospitable patron experience from purchasing single tickets or subscriptions to being seated and ready to enjoy a performance in our world-class Concert Hall.
John is a strong believer in the positive power of music, having absorbed the experience of many musical cultures around the world, most notably from India where he has visited numerous times. He is also grateful to contribute to bringing music and the arts to a wide audience and supporting the mission of Soka University to "foster a steady stream of global citizens committed to living a contributive life."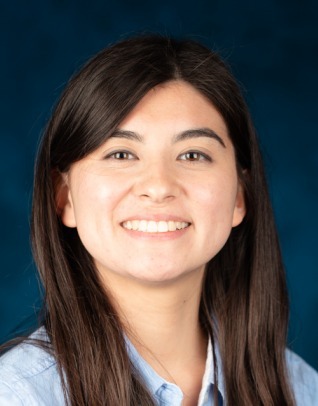 Hana Kurihara
Rental & Events/Stage Manager
As the Rental & Events Manager and Stage Manager, Hana Kurihara works directly with the General Manager on event bookings and administrative tasks, and also manages backstage student-worker staff and responsibilities. Hana has been a long-time admirer of the performing arts, but never enjoyed being in the spotlight herself. She began as a production assistant at Soka Performing Arts Center during her time as an undergraduate student at Soka University and quickly discovered a passion for supporting the accomplishments of those onstage from her place behind the figurative (and sometimes literal) curtain.
After working at the PAC for two years and upon graduating with the class of 2017, she was promoted to Stage Manager. Her role as Rental & Events Manager followed a year later. Hana strives to welcome artists and valued employees into the same encouraging backstage environment that allowed her to grow professionally as a student, and continues to inspire her as a full time employee.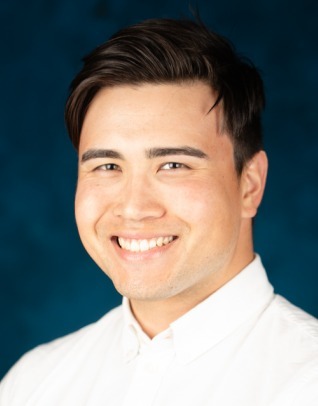 Hiroyuki Connor Miki
Assistant Production Manager
Hiroyuki Connor Miki is the Assistant Production Manager at the Soka Performing Arts Center (PAC) and an alumnus of Soka University of America, class of 2015. Reporting to the Production Manager, he plays a large role setting up and operating the audio equipment and training the student-worker staff. In 2012, as a student at the university with a limited background in the performing arts, Hiroyuki began working as a stage technician and, with the help of his peers and the Production Manager, he was able to build a valuable foundation of knowledge and experience. Having developed an appreciation and commitment for Soka University and the work required backstage at the PAC, what he now finds most fulfilling is to see student-worker staff develop their live production skillset and to hear artists say, "This is the best place to perform."
Steve Baker
House Manager
As Front of House Manager, Steve Baker is responsible for ensuring the safety and security of patrons attending the Soka Performing Arts Center. Steve oversees the orderly management of front of house concert operations in the Concert Hall and Black Box Theater including the movement and seating of patrons, supervising the usher staff and directing patrons' on-site customer service and hospitality experience, before, during and after concerts.
Steve interfaces with the technical staff on the timing of shows, develops and presents training programs (including safety training) and coordinates with the Box Office Manager to forecast and mitigate ticketing and seating issues during high-traffic events.
Steve is a veteran event producer with extensive experience in event management. Through his event management company he has produced numerous large scale music festivals, concerts, and conference events in a wide range of venues around the country including Carnegie Hall, REDCAT and the Smith Center for the Performing Arts. His work with the Walt Disney Company shaped his standard of excellence and customer service approach. Steve's clients comprise some of the most influential arts organizations in the country including the National Endowment for the Arts, Western Arts Alliance, Arts Midwest and Jazz at Lincoln Center.