Celtic Christmas: "Outlander" and "Titanic" Piper Eric Rigler with Dirk Freymuth
Sun, Dec 10, 2023 |
Venue: Concert Hall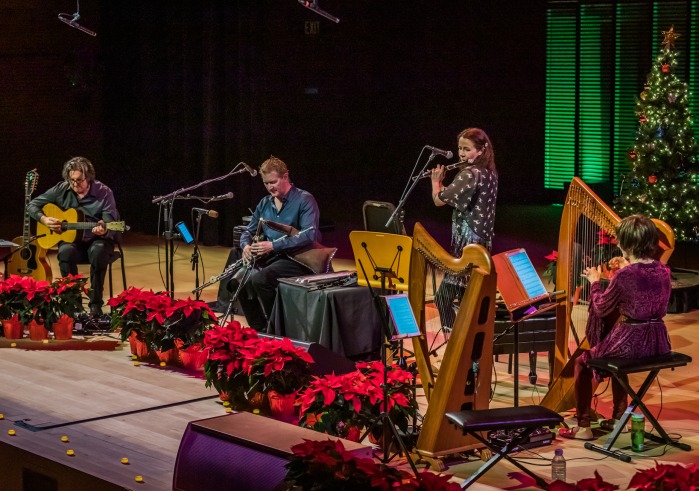 Add to Calendar
2023-12-10 3:00 PM
America/Los_Angeles
Celtic Christmas: "Outlander" and "Titanic" Piper Eric Rigler with Dirk Freymuth
Back by popular demand, and fast becoming a holiday tradition, this show is a Soka PAC favorite with our patrons.
"World's Most Recorded Piper" Eric Rigler (Lord Of The Rings: Rings of Power, Outlander, Braveheart, Titanic) and multi-talented guitarist Dirk Freymuth return to create a night of acoustic holiday cheer. Drawing from traditional Irish & Scottish melodies featured in their PBS Special, Celtic Journeys: Songs & Soundtracks, and themes from Eric's motion picture & television soundtracks, the artists will highlight music from the Christmas tradition - both familiar and lesser - known pieces from the British Isles, Ireland, and other Celtic Nations around Europe.
Featuring Eric on Irish uilleann pipes, Scottish small-pipes & whistles, Dirk on acoustic guitar, and special guests on vocals & flute, this will be a magical evening to celebrate the holiday season for you and your family!
An audience favorite, this show sells out every year, so get your tickets early!

For our December performances, we're partnering with the Laguna Food Pantry and will have donation bins for highly requested food items to go to the most vulnerable in our community. Consider bringing a can (or two!) for donation. More info HERE