Judy Collins - Big Hits & Spellbound
Fri, Oct 14, 2022 |
Venue: Concert Hall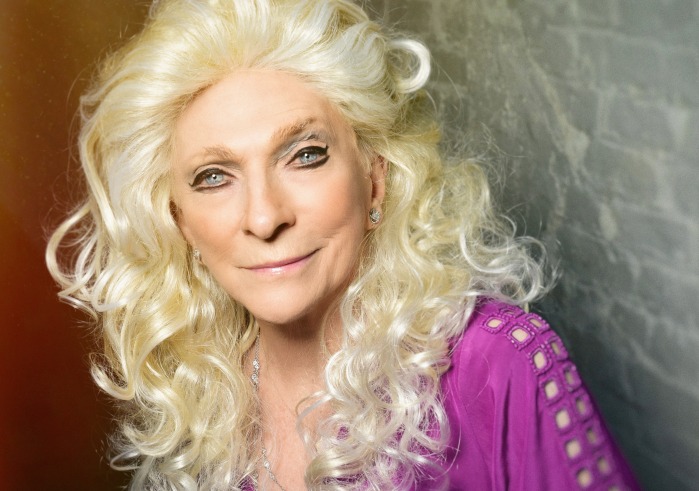 Add to Calendar
2022-10-14 8:00 PM
America/Los_Angeles
Judy Collins - Big Hits & Spellbound
** THIS SHOW WAS POSTPONED FROM ITS ORIGINAL DATE OF FEB 13. ALL TICKETS WITH THE SAME SEATS WILL BE AUTOMATICALLY TRANSFERRED TO THE NEW DATE. PLEASE CONTACT THE BOX OFFICE FOR ANY QUESTIONS OR TO REQUEST A REFUND OR ACCOUNT CREDIT AT TICKETS@SOKA.EDU OR 949.480.4278.

Cultural Icon Curates Night Of Songs From Milestone Album Of Originals and Hits from her 61-year Career.
Grammy Award-winning singer-songwriter Judy Collins is offering a once in a lifetime peek into her creative and personal continuums with the newly-announced concert series, Big Hits & Spellbound. This special long-form concert series features music themed around favorites from her six-decade career, and her epiphanic latest release, Spellbound, her 55th album, and her first ever complete collection of originals.

Big Hits & Spellbound is an approximately 80-minute program of songs that whisks the audience away to a lifetime of stories, songwriting, and personal revelation. Spellbound is Judy's most autobiographical and personal album. It revisits the thrilling 1960s Greenwich Village years; recreates breathtaking moments in the wilds of Colorado during Judy's childhood; snapshots her hellraising years; and frames quiet moments of nature from just a few years back. Select entries from the album will be rounded out with timeless hits from Judy's career and beyond.

In a way, one can trace the origins of Big Hits & Spellbound back to a single, kind gesture by Leonard Cohen in 1966. The story goes that back then, the poetic singer-songwriter had made a special trip to Judy's apartment to play her his song, "Suzanne," and, while there, Leonard asked her why she wasn't writing her own material. Her response was to sit down at her Steinway that very day and write, "Since You've Asked." Judy has been writing ever since then.

Big Hits & Spellbound is a celebration of a creative renaissance Judy has been experiencing in the past 5 years. In 2017, her stunning version of "Amazing Grace" was selected for preservation in the National Recording Registry by the Library of Congress. That same year, she was nominated for a Grammy "Best Folk Album" for Silver Skies Blue, her collaboration with singer-songwriter and producer Ari Hest. Two years later, at the age of 80, she summited the top of the American Billboard charts with Winter Stories, a duet album with Norwegian folk icon Jonas Fjeld, featuring the Chatham County Line.