Karla Bonoff with Dan Navarro
Sat, Oct 22, 2022 |
Venue: Concert Hall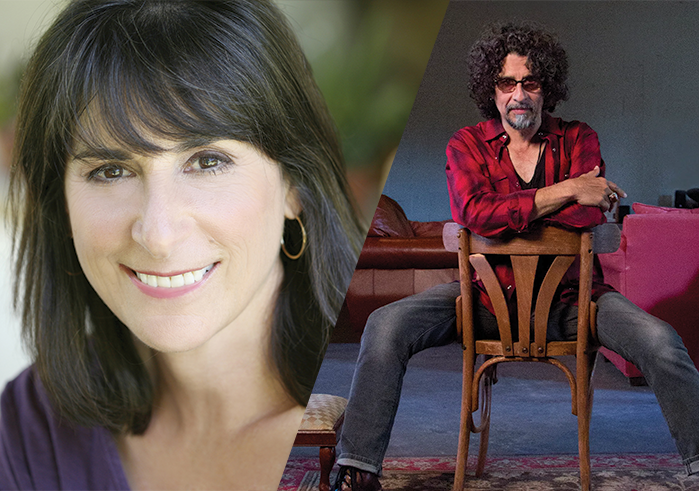 Add to Calendar
2022-10-22 8:00 PM
America/Los_Angeles
Karla Bonoff with Dan Navarro
** THIS SHOW WAS POSTPONED FROM ITS ORIGINAL DATE OF FEB 5. ALL TICKETS WITH THE SAME SEATS WILL BE AUTOMATICALLY TRANSFERRED TO THE NEW DATE. PLEASE CONTACT THE BOX OFFICE FOR ANY QUESTIONS OR TO REQUEST A REFUND OR ACCOUNT CREDIT AT TICKETS@SOKA.EDU OR 949.480.4278.

DUE TO ILLNESS, DAVID LINDLEY WILL NOT BE PERFORMING. KARLA BONOFF WILL PERFORM THE FULL CONCERT WITH SINGER-SONGWRITER DAN NAVARRO OPENING.

"Before Alanis and Jewel, there was a breed of singer/songwriters whose earthly anthems of soul-searching, heartache and joy touched souls in a way few can muster today. Karla stands as a testament to the ideal that the good ones are indeed ageless." - Billboard
Karla Bonoff has been described as one of the finest singer/songwriters of her generation. She has enjoyed critical acclaim, commercial success, enduring popularity, and the unwavering respect of her peers. Bonoff has seen her songs become hits for Bonnie Raitt, Wynonna Judd and Linda Ronstadt. Many of her ballads are classics.
Bonoff has continued to tour extensively, playing sold-out shows around the world. Hearing her moving vocals on her rich, expressive songs is like standing beneath a sparkling waterfall – refreshing, exhilarating, restorative. Experiencing them live can be transformative.
Dan Navarro has had an eclectic 40+ year career as a songwriter, recording and touring artist, session singer and voice actor spread over 17 acclaimed albums, thousands of concerts, singing and voice acting in films like Oscar-winners Encanto, Coco and Happy Feet, The Book of Life and Pirates of the Caribbean, and he has been in TV series, hit games, and hundreds of commercials in Spanish and English.
He co-wrote the Grammy-nominated classic "We Belong" for Pat Benatar, and has written songs for The Bangles, Dave Edmunds and more. He was 1/2 of the duo Lowen & Navarro for 20+ years before launching his solo career. In August 2022, he completed his Horizon Line. He's the personification of the engaged Renaissance artist, even in COVID lockdown, with over 200 housebound live streams since March. Dan insists that art is food, music is love, and sleep is for babies.