KODO One Earth Tour: Tsuzumi
Thu, Feb 2, 2023 |
Venue: Concert Hall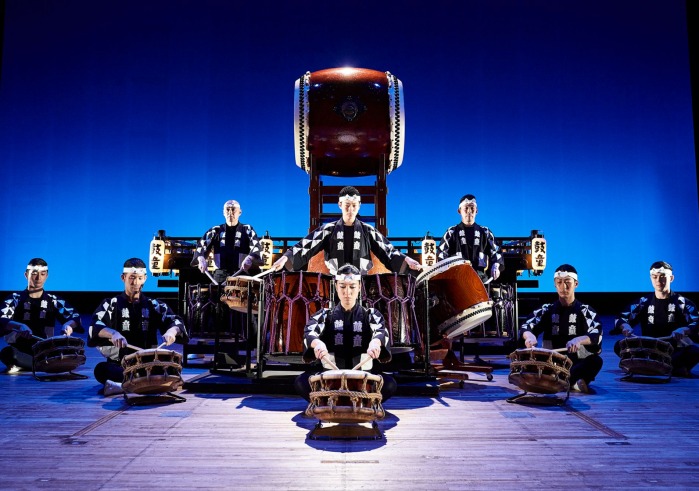 Add to Calendar
2023-02-02 8:00 PM
America/Los_Angeles
KODO One Earth Tour: Tsuzumi

Co-presented with Philharmonic Society of Orange County (PSOC)

One Earth Tour: Tsuzumi features Dyu-Ha, Monochrome, O-daiko, Yatai-bayashi, Zoku, new compositions, and more.

In their first commemorative work, Tsuzumi, KODO will perform Dyu-Ha on tour for the first time in around 15 years. The late Maki Ishii, a modern composer who was introduced to KODO by conductor Seiji Ozawa, presented this piece to KODO as a gift to congratulate the ensemble on its debut in 1981. Tsuzumi will also feature Ishii's masterpiece Monochrome and other KODO signature pieces such as O-daiko, Yatai-bayashi, and Zoku, coupled with new compositions. Join KODO as they trace the group's origins back to the beginning, to reflect on their history and reaffirm what has shaped KODO today. Tsuzumi will serve as a cornerstone for KODO's next ground-breaking chapter.

For decades, KODO has led the genre of taiko performance with dedication and innovation. Since the group's debut at the Berlin Festival in 1981, KODO has given more than 6,000 performances on all five continents, spending about a third of the year overseas, a third touring in Japan and a third rehearsing and preparing new material on Sado Island. KODO strives to both preserve and re-interpret traditional Japanese performing arts. Beyond this, members on tours and research trips all over the globe have brought back to Sado a kaleidoscope of world music and experiences which now exerts a strong influence on the group's performances and compositions.