Music, Movies, Mayhem & Miracles: The Recovered Life of Paul Williams
Sun, Apr 30, 2023 |
Venue: Concert Hall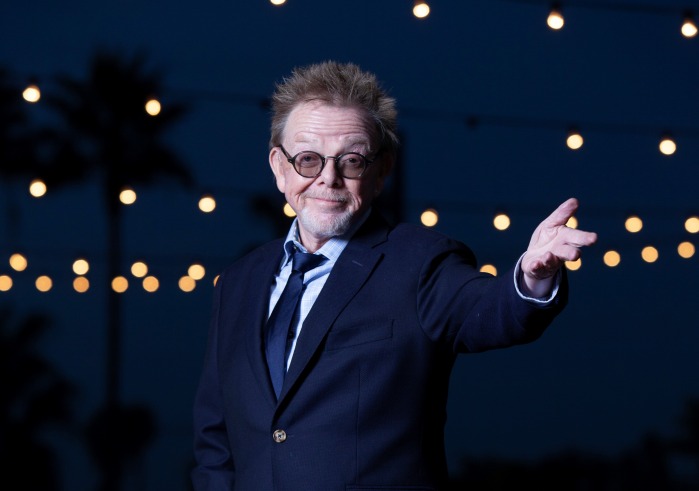 Add to Calendar
2023-04-30 3:00 PM
America/Los_Angeles
Music, Movies, Mayhem & Miracles: The Recovered Life of Paul Williams
DUE TO UNFORESEEN CIRCUMSTANCES, THE PAUL WILLIAMS PERFORMANCE ORIGINALLY SCHEDULED FOR SATURDAY, MARCH 18, 2023 HAS BEEN RESCHEDULED TO SUNDAY, APRIL 30, 2023 AT 3PM.
To attend the new date on Sunday, April 30, 2023 AT 3PM, no action is required and your original tickets and seat locations will remain valid.

Official statement from Paul Williams:
"While I am most excited about my forthcoming engagement at SokaPAC, unforeseen circumstances make a performance this weekend impossible. Happily, the concert has been moved to April 30th. I look forward to seeing you all then. Blessings and thanks, Paul Williams"

Music, Movies, Mayhem & Miracles: The Recovered Life of Paul Williams
Paul Williams will be telling stories and singing songs he has written and co-written in his long and iconic career. From the Oscar nominated "Rainbow Connection" from The Muppet Movie, to to the #1 chart-topping song "Evergreen"; and the love theme from the Barbra Streisand film "A Star is Born, for which he won a Grammy for Song of the Year and an Academy Award for Best Original Song; to the the theme from the "Love Boat", Three Dog Night's "Old Fashioned Love Song" , and the Carpenters "We've Only Just Begun" and "Rainy Days and Mondays" .. and many many more. Hear the stories behind your favorite songs. And who knows? He might even take some questions from the audience. From the man who can go from writing for Sesame Street to writing for Daft Punk, anything is possible.

This is certainly a once in a lifetime evening with an icon of our times.

Paul Williams is one of the most beloved and respected music creators in the world today; a lyricist and composer who has won an Oscar Award, three Grammy Awards, two Golden Globe Awards, an Ivor Novello International Award and earned induction into the Songwriters Hall of Fame, Williams' timeless classics range from "We've Only Just Begun", "You and Me Against the World" and "The Rainbow Connection" to "Touch" and "Beyond" on Daft Punk's chart-topping Album of the Year, Random Access Memories on which he also performed, receiving a Grammy as Featured Artist. As President and Chairman of the Board of the American Society of Composers, Authors and Publishers (ASCAP), he is also a leading spokesman for music creators in the digital age.
In addition to music creators' rights, Paul is also passionate about recovery, and works tirelessly to destigmatize alcoholism and addiction. Sober 32 years, his humorous observations of life, love, and creativity, augmented by the education and knowledge he gained through his studies and certification from UCLA as a Certified Drug Rehabilitation Counselor, has been shared in a best-selling book co-written by Tracey Jackson, entitled Gratitude and Trust: Six Affirmations That Will Change Your Life which was featured on Oprah's Super Soul Sunday.
While publicly lauded for his work as a songwriter, author and actor, most recently for his role with Billy Bob Thornton in Goliath, Paul predicts he'll be remembered for playing Little Enos in the Smokey and the Bandit trilogy and for his lyrics to "The Love Boat" theme. However, it is the lyrics from Bugsy Malone that aptly sum up his philosophy: "You give a little love and it all comes back to you; You're gonna' be remembered for the things that you say and do". As a devoted husband to writer Mariana Williams and proud father, Paul considers his son Cole, and daughter Sarah, to be his best work.