Perla Batalla "In the House of Cohen" and Maria Muldaur
Sat, Feb 29, 2020 |
Venue: Concert Hall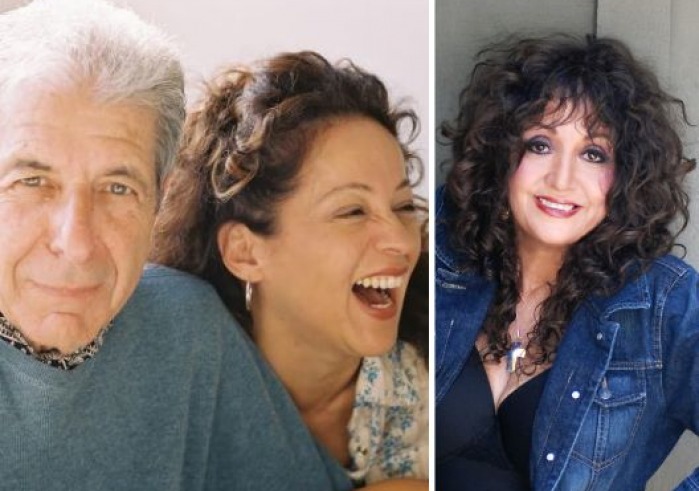 Add to Calendar
2020-02-29 8:00 PM
America/Los_Angeles
Perla Batalla "In the House of Cohen" and Maria Muldaur
An evening of the chanteuses: The unforgettable Maria Muldaur, whose gritty vocals charmed us with "Midnight at the Oasis," and the transcendent Perla Batalla who sings Leonard Cohen as only the person who toured with him could.
"Onstage, offstage, digital or analog, I love Perla Batalla." — Leonard Cohen
For years Perla Batalla toured the world with Leonard Cohen, sharing in his music, poetry and wisdom. Her songs and personal stories reflect her love for her legendary partner and mentor and how his music has touched the hearts and souls of all of us. From "Suzanne" to "Hallelujah," this event thrills with the presence of two shining stars.
Proving her voice and musical imprint stretches far beyond the Greenwich Village scene, Maria Muldaur's remarkable singing career permeates the folk, blues, and American roots music genres. Her career began singing with the Even Dozen Jug Band in the 60s, and her first solo album featured the Top 10 hit "Midnight at the Oasis." Muldaur's eclectic career includes prolific recordings, multiple Grammy Award nominations including 2019's "Don't You Feel My Leg" (The Naughty Bawdy Blues of Lu Barker), and a virtuoso ability to adapt to various genres, but she finds her true love and best fit is with the blues.