A Message from the General Manager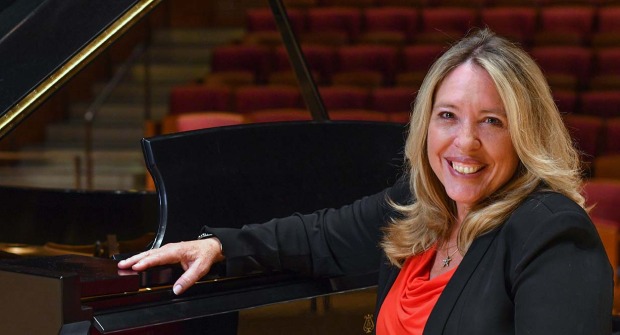 Welcome back!
For 10 years, Soka Performing Arts Center has been elevating the human spirit through unmatched acoustics, transformational experiences, and a passion to engage and uplift our patrons and community. More than ever we are committed to the power of music, artists, and performance to transform and inspire. I invite you to join us on this journey as we expand and deepen our programming to create exquisite and diverse experiences to further enrich our passionate and growing community, and to engage, educate, and elevate the human spirit within all of us.
We are thrilled to be able to welcome all of you, our friends, back for the start of our 10th anniversary season on January 9, 2022. It has been a long wait, and we appreciate your patience and your loyalty. Though it was longer than we ever imagined that our stage was silent, this upcoming season will surprise, delight, and engage you in the beauty and magic of live music once again,  as we celebrate 10 years of world class performances. While our season will go on sale on Nov. 15, we do have several of our premium shows on sale now as sneak previews, including Joshua Bell & Academy of St Martin in the Fields, Los Lobos, Judy Collins, Edgar Meyer & the Scottish Ensemble, and more. Check out our onsale events. Be sure to join our email list to stay connected to announcements and ticket sales.
You will notice a new look for Soka Performing Arts Center in honor of our 10th anniversary season. We have gone through a rebranding over the last year, and are proud to launch our new logo, website re-design, and a soon to be released mobile app, all of which will allow you to engage with us and stay informed seamlessly. 
As we prepare for our stages to be active again, we must carefully consider the safety of our patrons, students, staff, and artists as our top priority, as well as university and state directives. These mandates will allow us to safely share the beauty of live music with you once again. Vaccine and mask mandates will be in place for all performances. Read about our safety protocols.
Thank you for your patronage, your loyalty, and your friendship. We cannot wait to have you all back to share live performance … to Listen. Feel. Transform. It's been a long while. Welcome back, friends.
Renee Bodie, General Manager
Soka Performing Arts Center