Welcome to the 2022-2023 Season!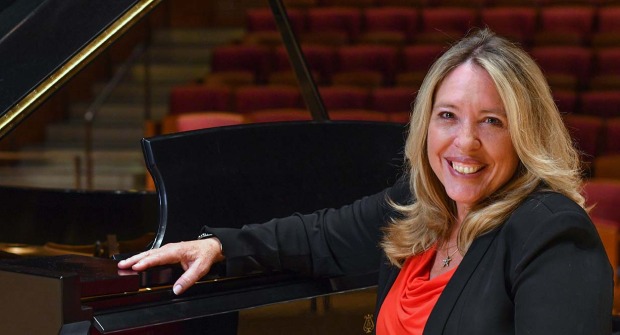 Update from the General Manager
AUGUST 22, 2022 - WELCOME BACK!
Update August 22, 2022:
This is an auspicious day for Soka Performing Arts Center! We are able to welcome you back for a full season for the first time since our doors were shut by the long pause of the pandemic. Thank you for your patience, your continued support, and your friendship during the past few years. We are thrilled to be able to bring back a full season of Great Pianists, Chamber Music, Jazz, Blues, World Music, Legends, Childrens Concerts, and more. Welcoming you back to share the gift of live music together is a joy we are likely to never take for granted again.
We have a rich and varied season coming up, with an emphasis on the great classical pianists, featuring Joyce Yang, Stephen Kovacevich, Vadym Kholodenko, Seong-Jin Cho and Jean-Yves Thibaudet as part of our Great Pianists Series, as well as our popular Sundays@Soka Series with the Pacific Symphony that includes performances with pianists George Li, Shunta Morimoto and Drew Petersen. Our Jazz Monsters Series, in partnership with BluePort Jazz, will include Diane Schuur, the Maria Schneider Orchestra and Kenny Barron. Our ever-popular Children's Concert Series is back, featuring Grammy and Emmy Award winning musicians and performers whose interactive concerts, designed for kids 3 to 10 years old, will bring families together to dance, sing and play. We will welcome blues greats, Booker T. Jones and Elvin Bishop with Charlie Musselwhite to our Blues Series and Paul Williams, Judy Collins, Karla Bonoff & David Lindley round out our Legends Series. Our brand new PSOC Series highlights our partnership with the Philharmonic Society of Orange County, and has offerings with great pianists, Kodo Drummers and the Vienna Boys Choir. From our opening act with Ozomatli, to Storm Large (Pink Martini), and our holiday Celtic Christmas show with Titanic and Outlander piper Eric Rigler, this will prove to be a season of exciting engagement.
Subscription Series Packages are available for a 20% discount from the Single Ticket prices, and include the ability to choose the same seats for all performances year after year. Subscription Series holders get early access each year to subscription renewals and special offerings. Choose Your Own Series packages are also available at a 15% discount for three or more concerts, where you can create your own package of music for the season from varied genres.
Whether you have been a supporter since the very beginning, for many seasons, or are just joining our Soka PAC family, you are very important to us.
As always, parking for all performances is complimentary, which helps to keep your concert experience as affordable as possible.
On behalf of the entire team here at Soka Performing Arts Center, thank you for being an integral part of the Soka family. I am available to answer any questions you may have about the new season, and I always enjoy hearing from our patrons.
We look forward to seeing you this season to LISTEN. FEEL. TRANSFORM.
Renee Bodie
General Manager
Soka Performing Arts Center