Amour Fatal: Carmen and La Traviata
Sat, Apr 22, 2023 |
Venue: Concert Hall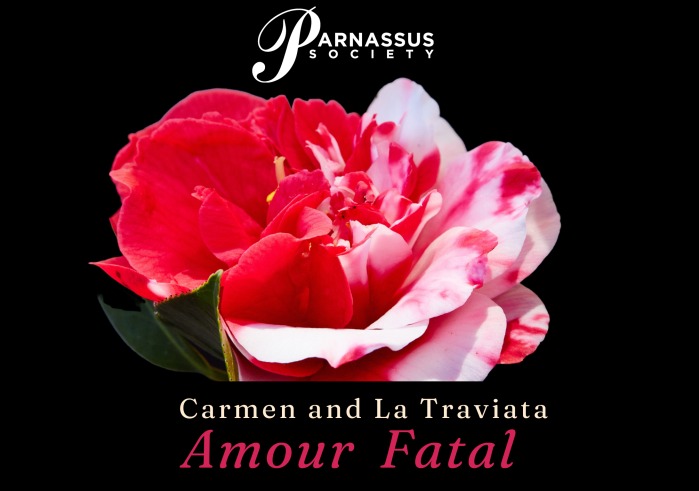 Add to Calendar
2023-04-22 3:00 PM
America/Los_Angeles
Amour Fatal: Carmen and La Traviata
This concert is presented by the Parnassus Society.
Sparkling with beauty and drama, these two passionate operas will make your heart sing.
Featuring a star-studded cast of internationally renowned performers, Amour Fatal is perfect for new fans of opera and life-long opera lovers alike! Our singers will be accompanied by the Parnassus Chamber Orchestra with a selection of favorite highlights from Bizet's Carmen and Verdi's La Traviata, conducted by Maestro Scott Dunn.
Soloists:
Lynette Tapia, Soprano
Milena Kitic, Mezzo-Soprano
Bruce Sledge, Tenor
Edward Graves, Tenor
Nmon Ford, Baritone
Young Artists:
Chelsea Chaves, Soprano
Erin Theodorakis, Mezzo-Soprano
Stefan Jevtic, Baritone
Student Artists:
Genevieve Velarde, Irvine High School
Nakshatra Srinivasan, Irvine High School
Michael Morris, OCSA
Henry Courtney, OCSA
Sowers Middle School Viking Choir
Ryan Tan, Director
Peter Atherton, Stage Director, Emcee
Scott Dunn conducts the Parnassus Chamber Orchestra

Cheryl Lin Fielding, Artistic Director