Diane Schuur
Sun, Feb 26, 2023 |
Venue: Concert Hall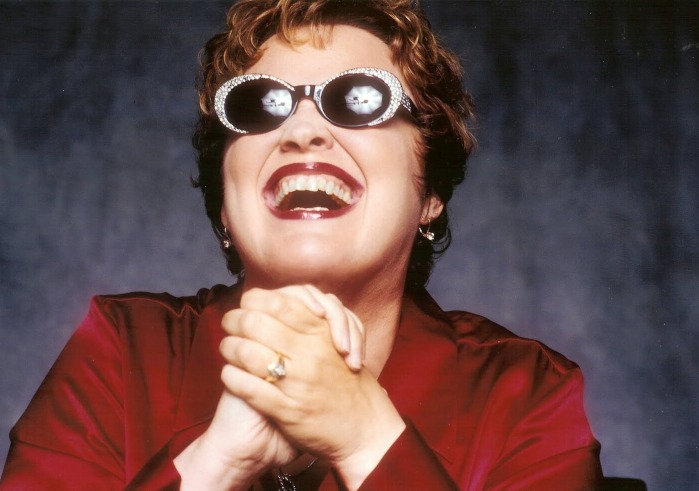 Add to Calendar
2023-02-26 3:00 PM
America/Los_Angeles
Diane Schuur



"Her voice is impressive in its size, range and brightness. A song can suddenly fly up an octave into little-girl squeals, then make a swan dive into the murky depths. She uses her twirling vibrato as rhythmic punctuation. After drawing out a note, she dispenses that vibrato like the cherry on a sundae." - Stephen Holden / The New York Times
A leading vocalist in contemporary jazz, Diane Schuur is as eclectic as she is brilliant. Nicknamed "Deedles" as a child (her mother's endearment), Tacoma-born Schuur grew up steeped in traditional American jazz, courtesy of her parents' formidable record collection with ample LPs by Duke Ellington and Dinah Washington.

Dinah Washington is often listed as Schuur's major vocal influence. She learned the iconic singer's "What a Difference a Day Makes" while still a toddler and began developing her own rich, resonant vocal style. Jazziz Magazine describes her approach as one that encompasses her whole lifetime of singing: "Schuur's vocal chops move from little-girl innocence to bawdy-mama blues in a hair's breadth, but always at the service of the song." Schuur is also an accomplished pianist, accompanying herself onstage, whether leading her own small group, with big band or symphony orchestra.

Schuur's much-laureled career includes two Grammy Awards–each for Best Jazz Vocal Performance–on Timeless (1986) and Diane Schuur and The Count Basie Orchestra (1987). Both were released by GRP Records, the label that had launched her recording career. Schuur scored three additional Grammy nominations for subsequent albums Pure Schuur and Love Songs, as well as for the individual track "The Christmas Song." Schuur's music has explored almost every locale on the American musical landscape, and her attendant studio collaborations–showcasing her pitch-perfect execution and three-and-a-half-octave vocal range–are a who's who of American originators in a plethora of styles. They include the albums Heart To Heart with B.B. King and Swingin' for Schuur" with Maynard Ferguson, alongside assorted tracks with Stan Getz, Ray Charles, Stevie Wonder, Herbie Hancock, Alison Krauss, Vince Gill, Mark Knopfler and Jose Feliciano, among countless others. Distinguished producers who have joined forces with Schuur include Phil Ramone (Friends For Schuur), André Fisher (Pure Schuur, In Tribute), Barry Manilow (Midnight), Steve Buckingham (The Gathering), Dave Grusin (Schuur Thing, Deedles, Timeless) Al Schmitt (Blues for Schuur, Love Walked In) and Oscar Castro-Neves (Schuur Fire).