Edgar Meyer and the Scottish Ensemble
Sat, Apr 9, 2022 |
Venue: Concert Hall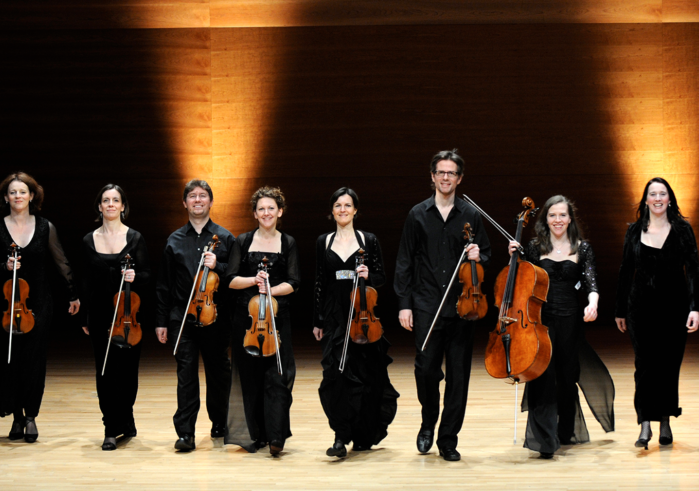 Add to Calendar
2022-04-09 8:00 PM
America/Los_Angeles
Edgar Meyer and the Scottish Ensemble
PROGRAM
HOLST: St Paul's Suite in C major No. 2, Op. 29
EDGAR MEYER: Concert Duo for Violin and Double Bass, movement 1
EDGAR MEYER: New Commission
CAROLINE SHAW: "Punctum" (based on Bach Chorale)
BACH: Gamba Sonata
VAUGHAN WILLIAMS (arr. Johnston): The Lark Ascending
Five-time Grammy-winning bassist and composer Edgar Meyer, whose unparalleled technique and ingenuity in composition and performance has made him one of the most notable bassists in history, is joined by the Scottish Ensemble, for an upbeat performance.
A MacArthur Award recipient and the only bassist to receive an Avery Fisher Prize, Edgar Meyer has carved out a remarkable and unique niche in the musical world, taking an instrument normally relegated to the back of the orchestra and realizing its full potential as a musical centerpiece. Through reimagined and original compositions, Meyer makes the bass the focal point of a piece and in his collaborations with other artists, such as Yo-Yo Ma, Joshua Bell, and Chris Thile, he shows how versatile the instrument can be.
Winner of the Ensemble Award in the 2020 Royal Philharmonic Society Awards, the Scottish Ensemble promotes the rich diversity of the string repertoire, exploring adventurous ways through which it can be presented and shared, and seeks out thoughtful ways of connecting classical music to contemporary life.
**Please note that tickets for this performance will be sold through Soka Performing Arts Center's ticketing system.
"Mr. Meyer is not only a legitimate heir to this tradition but also a great energizing factor to the field. His versatility should be celebrated." - NEW YORK TIMES

**This concert is co-produced with the Philharmonic Society of Orange County