Jean-Yves Thibaudet
Sun, Apr 2, 2023 |
Venue: Concert Hall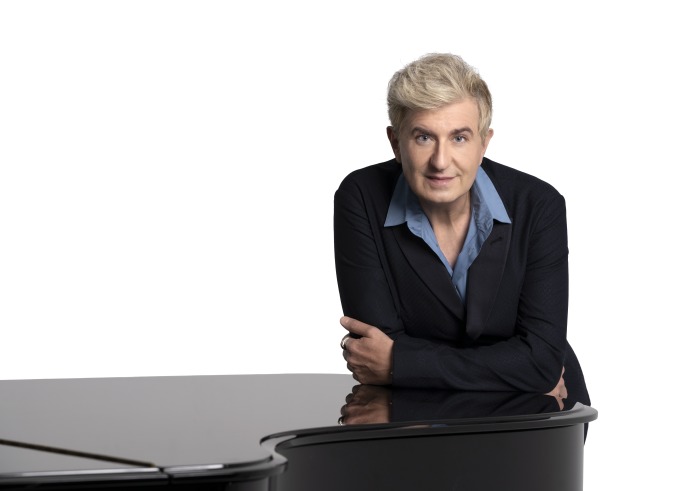 Add to Calendar
2023-04-02 5:00 PM
America/Los_Angeles
Jean-Yves Thibaudet

Co-presented with Philharmonic Society of Orange County (PSOC)

"Thibaudet's playing has unparalleled polish and conviction, is full of tremendous power, and his complex keywork is as confident as the simplest of folkloric melodies are endearing." - Bachtrack


Two-time Grammy-nominated pianist Jean-Yves Thibaudet returns to Orange County.
Widely regarded as "the most soulful of players" (Gramophone), Grammy-nominated pianist Jean-Yves Thibaudet possesses a depth and natural charisma that has made him one of today's most sought-after soloists. The French pianist is celebrated for his musical interpretations of a wide range of compositions, including music beyond the standard repertoire, from jazz to opera.
For more than three decades, Jean-Yves Thibaudet has performed world-wide, recorded more than 50 albums, and built a reputation as one of today's finest pianists. From the start of his career, he delighted in music beyond the standard repertoire, from jazz to opera, which he transcribed himself to play on the piano. His profound professional friendships crisscross the globe and have led to spontaneous and fruitful collaborations in film, fashion, and visual art.
Thibaudet has a lifelong passion for education and fostering young musical talent. He is the first-ever Artist-in-Residence at the Colburn School in Los Angeles, where he makes his home. In 2017, the school announced the Jean-Yves Thibaudet Scholarships, funded by members of Colburn's donor community, to provide aid for Music Academy students, whom Thibaudet will select for the merit-based awards, regardless of their instrument choice.
Thibaudet's recording catalogue has received two Grammy nominations, the Preis der Deutschen Schallplattenkritik, the Diapason d'Or, the Choc du Monde de la Musique, the Edison Prize, and Gramophone awards. He is the soloist on Wes Anderson's film The French Dispatch; his playing can also be heard in Pride and Prejudice, Extremely Loud & Incredibly Close, Wakefield, and the Oscar-winning and critically acclaimed film Atonement. His concert wardrobe is designed by Dame Vivienne Westwood.
In 2010 the Hollywood Bowl honored Thibaudet for his musical achievements by inducting him into its Hall of Fame.

Pre-concert lecture by Classical California KUSC's Brian Lauritzen at 4pm


PROGRAM:
DEBUSSY Préludes, Book 1

INTERMISSION

DEBUSSY Préludes, Book 2