Karla Bonoff & David Lindley
Sat, Oct 22, 2022 |
Venue: Concert Hall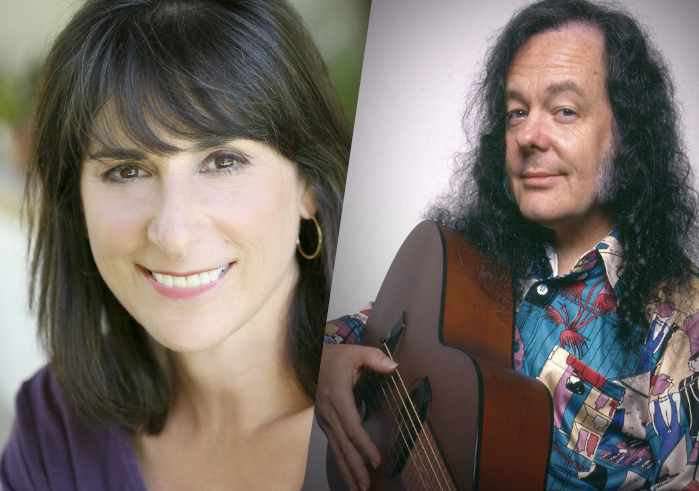 Add to Calendar
2022-10-22 8:00 PM
America/Los_Angeles
Karla Bonoff & David Lindley
** THIS SHOW WAS POSTPONED FROM ITS ORIGINAL DATE OF FEB 5. ALL TICKETS WITH THE SAME SEATS WILL BE AUTOMATICALLY TRANSFERRED TO THE NEW DATE. PLEASE CONTACT THE BOX OFFICE FOR ANY QUESTIONS OR TO REQUEST A REFUND OR ACCOUNT CREDIT AT TICKETS@SOKA.EDU OR 949.480.4278.
"Before Alanis and Jewel, there was a breed of singer/songwriters whose earthly anthems of soul-searching, heartache and joy touched souls in a way few can muster today. Karla stands as a testament to the ideal that the good ones are indeed ageless." - Billboard


KARLA BONOFF:
Karla Bonoff has been described as one of the finest singer/songwriters of her generation. She has enjoyed critical acclaim, commercial success, enduring popularity, and the unwavering respect of her peers. Bonoff has seen her songs become hits for Bonnie Raitt, Wynonna Judd, and Linda Ronstadt. Many of her ballads are classics.
Bonoff has continued to tour extensively, playing sold-out shows around the world. Hearing her moving vocals on her rich, expressive songs is like standing beneath a sparkling waterfall – refreshing, exhilarating, restorative. Experiencing them live can be transformative.

DAVID LINDLEY:
Multi-instrumentalist David Lindley performs music that redefines the word "eclectic." Lindley, well known for his many years as the featured accompanist with Jackson Browne, and leader of his own band El Rayo-X, has long championed the concept of world music. The David Lindley electro-acoustic performance effortlessly combines American folk, blues, and bluegrass traditions with elements from African, Arabic, Asian, Celtic, Malagasy and Turkish musical sources. Lindley incorporates an incredible array of stringed instruments including, but not limited to Kona and Weissenborn Hawaiian lap steel guitar, Turkish saz and chumbus, Middle Eastern oud and Irish bouzouki. The eye-poppingly clad "Mr. Dave's" uncanny vocal mimicry and demented sense of humor makes his onstage banter a highlight of the show.