Ray Chen
Sat, Mar 19, 2022 |
Venue: Concert Hall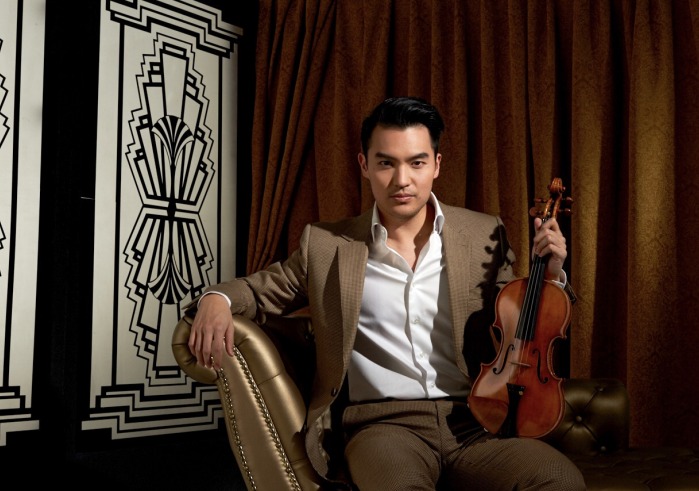 Add to Calendar
2022-03-19 8:00 PM
America/Los_Angeles
Ray Chen
"Chen is that rara avis among rising classical stars, a superlative virtuoso who also happens to be a thoroughgoing artist." - CHICAGO TRIBUNE
Ray Chen is a violinist who redefines what it is to be a classical musician in the 21st Century. With a media presence reaching out to millions, Ray Chen's remarkable musicianship transmits to a global audience that is reflected in his engagements with the foremost orchestras and concert halls around the world.
Initially coming to attention via the Yehudi Menuhin (2008) and Queen Elizabeth (2009) competitions, of which he was First Prize winner, Ray has built a profile in Europe, Asia, and the USA as well as his native Australia.
Ray Chen's profile continues to grow: he was featured on Forbes' list of 30 most influential Asians under 30; made a guest appearance on Amazon's "Mozart in the Jungle" TV series; performed for a live TV audience on France's Bastille Day and at the Nobel Prize Concert in Stockholm.
Ray has performed with the London Philharmonic Orchestra, National Symphony Orchestra, Los Angeles Philharmonic, Pittsburgh Symphony among others, and will make upcoming debuts with the San Francisco Symphony, Berlin Radio Symphony, and Bavarian Radio Chamber Orchestra. He works regularly with conductors such as Riccardo Chailly, Vladimir Jurowski, Manfred Honeck, Daniele Gatti, Kirill Petrenko, and many others.

Program:
Ludwig van Beethoven: Sonata No. 8 in G Major, Op. 30 for Piano and Violin
Allegro assai

Tempo di minuetto, ma molto moderato e grazioso

Allegro vivace

Igor Stravinsky: Divertimento, Suite from The Fairy's Kiss
Sinfonia

Danses suisses

Scherzo

Pas de deux

Adagio

Variation

Coda

-intermission-

Giuseppe Tartini: "Devil's Trill" Violin Sonata in G minor, arr. Kreisler
Larghetto

Allegro energico

G

r

a

v

e –

Alleg

r

o

assa

i

Caden

z

a

̶

Adagi

o

Johannes Brahms: "Hungarian Dances"
No. 7 Allegretto arr. Joachim
No. 17 Andantino arr. Kreisler

Pablo de Sarasate: Zigeunerweisen "Gypsy Airs" Op. 20