Colburn Orchestra: Miguel Harth-Bedoya, Conductor & Yanfeng (Tony) Bai, piano
Sun, Mar 26, 2023 |
Venue: Concert Hall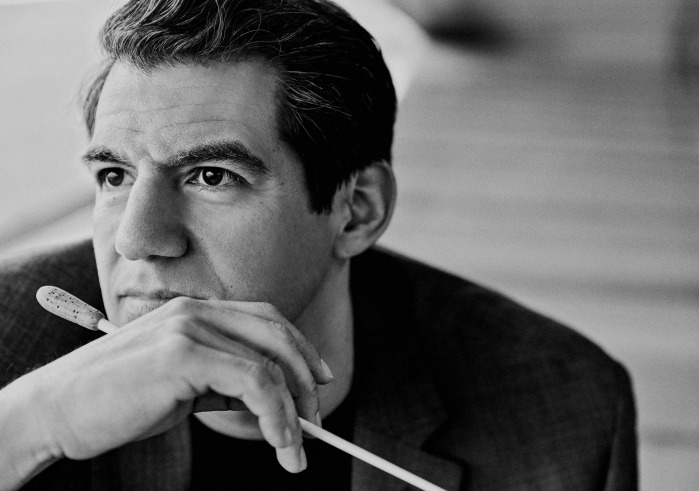 Add to Calendar
2023-03-26 3:00 PM
America/Los_Angeles
Colburn Orchestra: Miguel Harth-Bedoya, Conductor & Yanfeng (Tony) Bai, piano
The Colburn Orchestra's guest conductor for this performance, Lionel Bringuier, has unfortunately withdrawn from all spring US engagements due to familial reasons. In place of Bringuier, the Colburn Orchestra will be joined by Peruvian conductor Miguel Harth-Bedoya, and will now be playing a program of Boulanger, Rachmaninoff and Mussorgsky.
This concert is a co-presentation between Soka Performing Arts Center, Philharmonic Society of Orange County and the Colburn School.

Miguel Harth-Bedoya, Conductor
Yanfeng (Tony) Bai, Piano
Miguel Harth-Bedoya, Emmy award-winning and Grammy-nominated conductor, is a master of color, drawing idiomatic interpretations from a diverse and wide range of repertoire in concerts across the globe.
Celebrating more than 30 years of professional conducting, and with a deep commitment to passing his experience on to the next generation of musicians, he is currently the Mary Franks Thompson Director of Orchestral Studies at Baylor University, and Music Director of the Baylor Symphony Orchestra where in addition to performing, he teaches orchestral conducting at the undergraduate and graduate level.
He has also established The Conducting Institute to teach the fundamentals of conducting to students ages high school and up, of all levels, through an intensive summer and winter programs, workshops, courses, and seminars.
Now in its 19th season, the Colburn Orchestra is the flagship ensemble of the Colburn Conservatory of Music. Under the direction of Music Director Yehuda Gilad, the Colburn Orchestra performs for Southern California audiences at venues such as the Walt Disney Concert Hall, Ambassador Auditorium, Royce Hall, The Broad Stage, Renée and Henry Segerstrom Concert Hall, and The Soraya.

PROGRAM:
BOULANGER - D'un Soir Triste
RACHMANINOFF - Piano Concerto No. 2 in C Minor, Opus 18

INTERMISSION

MUSSORGSKY - Pictures at an Exhibition (orch. Ravel)
Promenade
The Gnome
Promenade II - Moderato commodo assai e con delicatezza
The Old Castle
Promenade III - Moderato non tanto, pesamente
Tuileries (Dispute between Children at Play)
Bydlo
Promenade IV - Tranquillo
Ballet of the Chicks in Their Shells
Goldenberg und Schmuÿle
Promenade V
Limoges, the Marketplace
Catacombæ (Sepulcrum romanum)
Cum mortuis in lingua mortua
The Hut on Hen's Legs (Baba-Yagá)
The Great Gate of Kiev