Pacific Symphony plays Mozart with Stephen Kovacevich, Piano
Sun, Oct 29, 2023 |
Venue: Concert Hall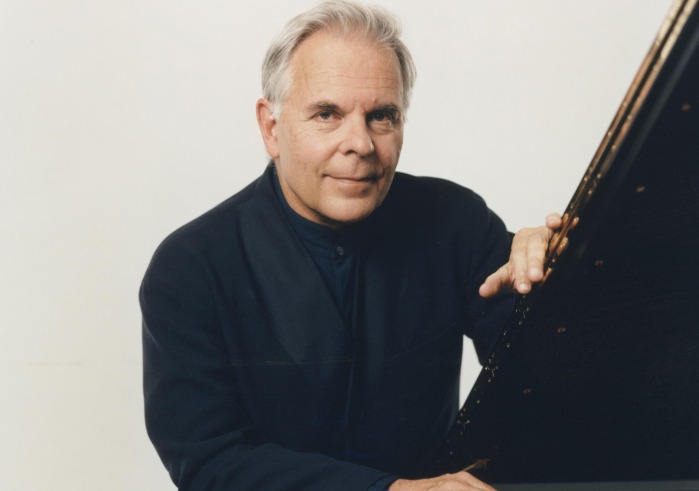 Add to Calendar
2023-10-29 3:00 PM
America/Los_Angeles
Pacific Symphony plays Mozart with Stephen Kovacevich, Piano

"A musician completely absorbed in his craft, Stephen Kovacevich's interpretations are like no one else's and always emanate directly from the heart: musical messages of wisdom, peace, resignation, and hope"
The Washington Post

FEATURED ARTISTS:

Stephen Kovacevich, piano
Carl St.Clair, conductor

PROGRAM:

MOZART Symphony No. 40 in G minor, K. 550
MOZART Piano Concerto No. 24 in C minor, K. 491


Prepare for an extraordinary musical collaboration as acclaimed pianist Stephen Kovacevich and Pacific Symphony, both returning favorites, join forces. Under the baton of conductor Carl St. Clair, prepare to be enthralled with a riveting program dedicated to the timeless masterpieces of Mozart.
Stephen Kovacevich is widely recognized as one of the most revered artists of his generation. With an international career spanning more than six decades, he has long been recognized as one of the most searching interpreters.
Kovacevich is known for never being afraid to take both technical and musical risks in order to achieve maximum expressive impact. Through this, he has won unsurpassed admiration for his piano-playing, none more than from Leopold Stokowski, who famously wrote: "You do with your feet what I try to do with my Philadelphia Orchestra".
Born in Los Angeles, Kovacevich laid the foundation for his career as concert pianist at the age of eleven. After moving to England to study with Dame Myra Hess, he made his European debut at Wigmore Hall in 1961. Since then, he has appeared with many of the world's finest orchestras and conductors, including Hans Graf, Bernard Haitink, Kurt Masur, Yannick Nezet-Seguin, Sir Simon Rattle, and the late Sir Georg Solti.
As concerto soloist, recent and forthcoming highlights include Aurora Orchestra/Nicholas Collon, Los Angeles Philharmonic/Mirga Gražinytė-Tyla, Orchestre symphonique de Montréal/David Zinman, Sydney Symphony/Vladimir Ashkenazy, and the Yomiuri Nippon Symphony/Sylvain Cambreling.
In recital, recent and forthcoming highlights include performances in Europe, Asia, and the United States – including the NCPA (Bejing), the Phillips Collection (Washington), the Bridgewater Hall (Manchester), and the Wigmore Hall (London). Kovacevich also performs regularly across the Far East, Australia, and New Zealand, and is a regular guest at prestigious festivals worldwide – including Lugano, Verbier, and the Mariinsky International Piano Festival (the latter by personal invitation of Valery Gergiev).
Over the course of his extensive career, Kovacevich has forged many long-standing artistic partnerships, such as that with the late Sir Colin Davis with whom he made numerous outstanding recordings, including the legendary Bartok Piano Concerto No.2 with the BBC Symphony Orchestra. Another such long-term affiliation is his professional partnership with Martha Argerich, with whom he regularly performs in duo on the world's leading concert stages. Recent and forthcoming highlights for the Argerich-Kovacevich Duo include recitals at Het Concertgebouw (Amsterdam), Philharmonie (Paris), Victoria Hall (Geneva), the Walt Disney Concert Hall (Los Angeles), and the Wigmore Hall (London).
Kovacevich is a committed chamber musician, with collaborations over the course of his long career including with such luminaries as the late Lynn Harrell, Jacqueline du Pré, and Joseph Suk. Kovacevich now enjoys regular artistic collaborations with such violinists as Nicola Benedetti, Renaud Capuçon, and Alina Ibragimova; cellists Gautier Capuçon, Steven Isserlis, and Truls Mørk; flautist Emmanuel Pahud; and the Amadeus, Belcea, and Cleveland quartets.
Stephen Kovacevich has enjoyed an illustrious long-term relationship with recording companies Philips and EMI. To celebrate his 75th birthday, Decca released a Limited Edition 25-CD Box Set of his entire recorded legacy for Philips. In 2008, he re- recorded Beethoven's Diabelli Variations, exactly 40 years after his first recording of the work. This Onyx recording won him the Classic FM Gramophone Editor's Choice Award (2009) and the Gramophone Magazine Top Choice Award (2015), to quote: "His seasoned yet fearless mastery reveals something new with each hearing…".


Pacific Symphony, led by Music Director Carl St.Clair for the last 34 years, has been the resident orchestra of the Renée and Henry Segerstrom Concert Hall since 2006. Currently in its 45th season, the Symphony is the largest orchestra formed in the U.S. in the last 50 years and is recognized as an outstanding ensemble making strides on both the national and international scene, as well as in its own community of Orange County. In April 2018, Pacific Symphony made its debut at Carnegie Hall as one of two orchestras invited to perform during a yearlong celebration of composer Philip Glass' 80th birthday, and the following month the orchestra toured China. The orchestra made its national PBS debut in June 2018 on Great Performances with Peter Boyer's Ellis Island: The Dream of America, conducted by St.Clair. Presenting more than 100 concerts and events each year and a rich array of education and community engagement programs, the Symphony reaches more than 300,000 residents—from school children to senior citizens.

The Symphony offers repertoire ranging from the great orchestral masterworks to music from today's most prominent composers. Just over a decade ago, the Symphony launched the highly successful opera initiative, "Symphonic Voices," which continues in April 2024 with Puccini's La Bohème. It also offers an in-demand Pops season, enhanced by state-of-the-art video and sound, led by celebrated pops conductors. Each season also includes Café Ludwig, a chamber music series; an educational Family Musical Mornings series; and Sunday Matinees, an orchestral matinée series offering rich explorations of selected works led by St.Clair.

Founded in 1978 as a collaboration between California State University, Fullerton (CSUF) and North Orange County community leaders led by Marcy Mulville, the Symphony performed its first concerts at Fullerton's Plummer Auditorium as the Pacific Chamber Orchestra, under the baton of then-CSUF orchestra conductor Keith Clark. Two seasons later, the Symphony expanded its size and changed its name to Pacific Symphony Orchestra. Then, in 1981-82, the orchestra moved to Knott's Berry Farm for one year. The subsequent four seasons, led by Clark, took place at Santa Ana High School auditorium where the Symphony also made its first six acclaimed recordings. In September 1986, the Symphony moved to the new Orange County Performing Arts Center, and from 1987-2016, the orchestra additionally presented a Summer Festival at Irvine Meadows Amphitheatre. In 2006, the Symphony moved into the Renée and Henry Segerstrom Concert Hall, with striking architecture by Cesar Pelli and acoustics by Russell Johnson. In 2008, the Symphony inaugurated the hall's critically acclaimed 4,322-pipe William J. Gillespie Concert Organ. The orchestra embarked on its first European tour in 2006, performing in nine cities in three countries.

Recordings commissioned and performed by the Symphony include the release of William Bolcom's Songs of Lorca and Prometheus (2015-16), Richard Danielpour's Toward a Season of Peace, Philip Glass' The Passion of Ramakrishna (2013-14), as well as Michael Daugherty's Mount Rushmore and The Gospel According to Sister Aimee (2012-13). In 2014-15, Elliot Goldenthal released a recording of his Symphony in G-sharp Minor, written for and performed by the Symphony. The Symphony has also commissioned and recorded An American Requiem by Danielpour and Fire Water Paper: A Vietnam Oratorio by Goldenthal featuring Yo-Yo Ma. Other recordings have included collaborations with such composers as Lukas Foss and Toru Takemitsu. Other leading composers commissioned by the Symphony include Paul Chihara, Daniel Catán, James Newton Howard, William Kraft, Ana Lara, Tobias Picker, Christopher Theofanidis, Frank Ticheli, John Wineglass, Sir James Macmillan, and Chen Yi.

In both 2005 and 2010, the Symphony received the prestigious ASCAP Award for Adventurous Programming. Also in 2010, a study by the League of American Orchestras, Fearless Journeys, included the Symphony as one of the country's five most innovative orchestras. The Symphony's award-winning education and community engagement programs benefit from the vision of St.Clair and are designed to integrate the orchestra and its music into the community in ways that stimulate all ages. The Symphony's Class Act program has been honored as one of nine exemplary orchestra education programs by the National Endowment for the Arts and the League of American Orchestras. The list of instrumental training initiatives includes Pacific Symphony Youth Orchestra, Pacific Symphony Youth Wind Ensemble, Pacific Symphony Santiago Strings, and new this season, Pacific Symphony Youth Concert Band. The Symphony also spreads the joy of music through arts-X-press, Class Act, Heartstrings, OC Can You Play With Us?, Santa Ana Strings, Strings for Generations, Symphony on the Go!, and Symphony in the Cities.