Pacific Symphony plays Respighi and Beethoven with Shunta Morimoto
Sun, Jan 22, 2023 |
Venue: Concert Hall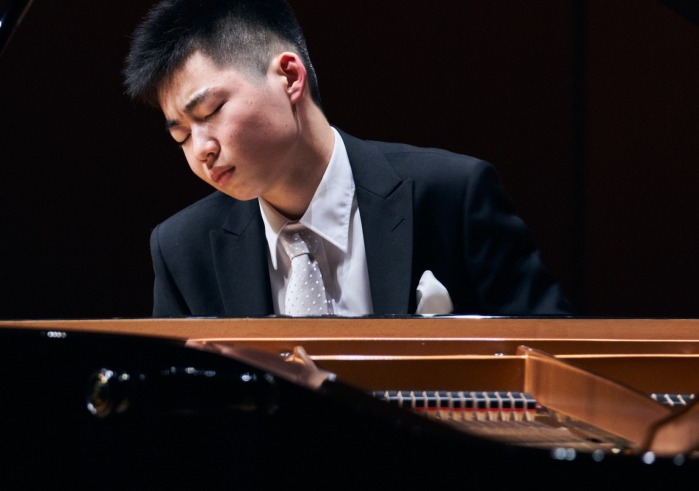 Add to Calendar
2023-01-22 3:00 PM
America/Los_Angeles
Pacific Symphony plays Respighi and Beethoven with Shunta Morimoto
Carl St. Clair, conductor
Shunta Morimoto, piano
Shunta Morimoto was born in Kyoto, Japan, in December 2004. From a very early age he showed remarkable pianistic gifts. At the age of twelve, he won the prestigious first prize of the Piano Teachers Association of Japan, as well as the Fukuda Scholarship Award, one of the most important prizes for a Japanese musician today. This scholarship allowed him to study with some of the leading pianists and pedagogues in the world. He took part in the Van Cliburn Junior Competition in Dallas, Texas, in May 2019 to much public acclaim and his extraordinary performances went viral on the internet, gaining him a large global following of admirers, musicians and critics.

Since then he has performed with leading chamber ensembles, musicians and orchestras in Japan and abroad. In November 2021, the phenomenal success of his recital in the historic hall of Santa Cecilia Conservatory in Rome was one of the highlights of his early career. In February 2022, at the age of 17, amongst over 300 competitors, he was awarded unanimously the first prize in the Hastings International Piano Concerto Competition playing the Schumann Piano Concerto with the Royal Philharmonic Orchestra.

He currently studies with Maestro William Grant Naboré at the world famous International Piano Academy Lake Como and participates in the Masterclasses of the Academy as the youngest student in the history of this venerable institution. He has since been awarded the Yamaha Scholarship for his studies at Santa Cecilia Conservatory in Rome, where he is enrolled in the class of Piano Accompaniment with Maestro Giovanni Velluti.

Pacific Symphony, led by Music Director Carl St.Clair for the last 32 years, is currently in its 43rd season. The Symphony is the largest orchestra formed in the U.S. in the last 50 years and is recognized as an outstanding ensemble making strides on both the national and international scene, as well as in its own community of Orange County. In April 2018, Pacific Symphony made its debut at Carnegie Hall as one of two orchestras invited to perform during a yearlong celebration of composer Philip Glass' 80th birthday, and the following month the orchestra toured China. The orchestra made its national PBS debut in June 2018 on Great Performances with Peter Boyer's "Ellis Island: The Dream of America," conducted by St.Clair. Presenting more than 100 concerts and events a year, and a rich array of education and community engagement programs, the Symphony reaches more than 300,000 residents—from school children to senior citizens.

PROGRAM:
RESPIGHI Ancient Airs and Dances, Suite No. 1

BEETHOVEN Piano Concerto No. 4