Parnassus Society Presents The World of Opera: Stories of Love
Sun, Feb 16, 2020 |
Venue: Concert Hall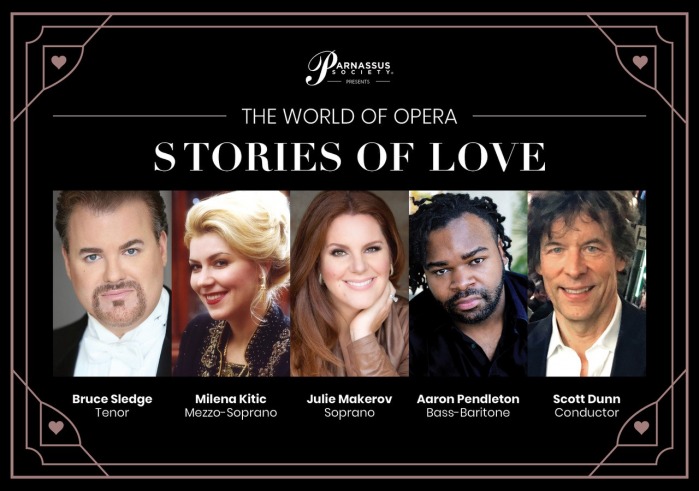 Add to Calendar
2020-02-16 3:00 PM
America/Los_Angeles
Parnassus Society Presents The World of Opera: Stories of Love
Scott Dunn, associate conductor of the Los Angeles Philharmonic's Hollywood Bowl Orchestra, leads the Parnassus Chamber Orchestra in an afternoon of beautiful love stories told through some of the most beloved opera music of all time - by Bizet, Catalani, Cilea, Offenbach, Puccini, Verdi and Wagner. Dancers from the Claudia de la Cruz Flamenco Dance Company accompany the singers for added expression of the lyrics and music.
Scott Dunn, Conductor
Bruce Sledge, Tenor
Milena Kitic, Mezzo-Soprano
Julie Makerov, Soprano
Aaron Pendleton, Bass-Baritone*
Young artists from OCSA:
Maggie Liu, Soprano
Elizabeth Minerman, Mezzo-Soprano*
*Members of Dolora Zajick's Institute for Young Dramatic Voices.
Programs and artists subject to change.