Vienna Boys Choir: Christmas in Vienna
Sun, Nov 20, 2022 |
Venue: Concert Hall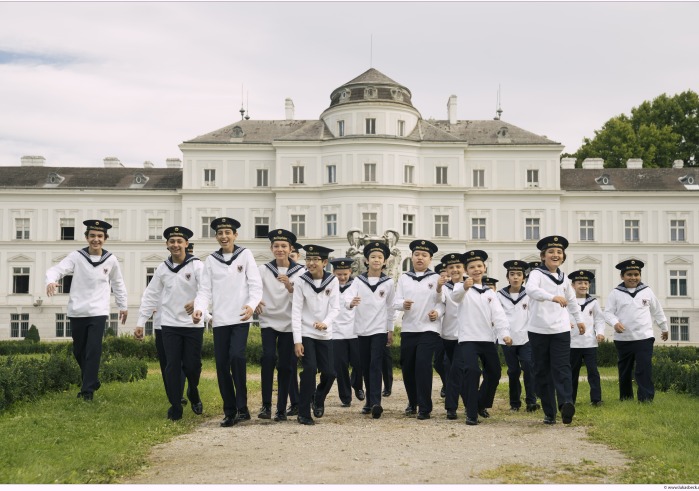 Add to Calendar
2022-11-20 3:00 PM
America/Los_Angeles
Vienna Boys Choir: Christmas in Vienna

This event is currently sold out. You can check availability by clicking the Buy Now button as seats may occasionally open up at any time.
Co-presented with Philharmonic Society of Orange County (PSOC)

"The angelic voices of this most famous vocal group are ageless."
- THE SALT LAKE TRIBUNE
"Pure and pristine sound." - SAN FRANCISCO CHRONICLE

Christmas in Vienna
Choirmaster: Oliver Stech
The illustrious group of child musicians has been delighting music lovers across the globe for six centuries with their purity of tone, distinctive charm and popular repertoire. "Christmas in Vienna" showcases these gifted musicians with voices of unforgettable beauty in an extraordinary program featuring Austrian folk songs, classical masterpieces, popular songs and, of course, holiday favorites.
Founded in 1498 by the imperial decree of Holy Roman Emperor Maximilian I, the Vienna Boys Choir is among the oldest of all musical organizations. Over the centuries, illustrious composers including Mozart, Bruckner, Gluck and Schubert, have written masterpieces for the Vienna Boys Choir. Many great musicians got their start as members of the choir including the great conductors Hans Richter, Clemens Krauss and Lovro von Matacic.
Oliver Stech became choirmaster of the Vienna Boys Choir in 2011. He has led the choir in numerous concerts, and on tours of Europe, Asia, South America and the USA.

PROGRAM:
JACOBUS GALLUS Confirma hoc Deus ("Confirm this, oh God")

HÄNDEL De torrente in via bibet (He shall drink from the stream by the way)

JOHANN ANASTASIUS FREYLINGHAUSEN Macht hoch die Tür (The mighty gates of earth unbar)
BACH Et exsultavit spiritus meus (And my spirit rejoiceth)
HAYDN Abendlied zu Gott (Evening song for God)
MAX REGER Mariä Wiegenlied (Mary's lullaby)
BENJAMIN BRITTEN There Is No Rose of Such Virtue/This Little Babe, So Few Days Old
PETER VON BRACHEL HYMNAL Schlaf, Jesulein zart (Sleep, gentle Jesus)
ĒRIKS EŠENVALDS O salutaris hostia (O saving sacrifice)
16TH CENTURY CAROL/ARR. JOHN RUTTER Tomorrow Shall Be My Dancing Day 16th century carol
INTERMISSION

OLD ENGLISH CAROL/ARR. GERALD WIRTH God Rest Ye Merry, Gentlemen

TRADITIONAL VILLANCICO FROM SPAIN/ARR. ROBERT DECORMIER La virgen lava pañales (The virgin washes the swaddling clothes)
HUGO BLANCO El burrito de Belén (The little donkey from Bethlehem)
SACRED LULLABY FROM LOWER AUSTRIA/ARR. GERALD WIRTH Ein Kind geboren gar wunderschön (A beautiful child is born)
SACRED LULLABY FROM SALZBURG/ARR. GERALD WIRTH Still, still, still (Softly, softly, softly)
FOLK SONG FROM SAXONY & THURINGIA, GERMANY Am Weihnachtsbaum die Lichter brennen
EDUARD EBEL Leise rieselt der Schnee (Softly falls the snow)
PAT BALLARD Mister Santa
MERYVN WARREN & HALLERIN HILTON HILL "Who Would Imagine a King?" from the 1996 film "The Preacher's Wife"
SIR JOHN GOSS See, amid the Winter's Snow
TRADITIONAL SPIRITUAL Go, Tell It on the Mountain