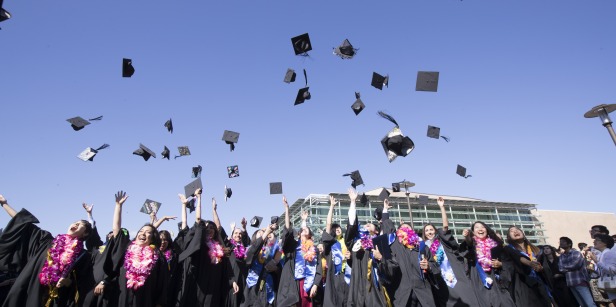 2023 Commencement Ceremony
MESSAGE FROM THE PRESIDENT
Dear Class of 2023,
On behalf of the entire community of Soka University of America, my heartfelt congratulations to you on your upcoming graduation in May. We are inspired by your perseverance and strength as you traversed the journey of academic scholarship during a global pandemic. For our undergraduates, you experienced the challenges of remote learning at the start of the pandemic, while our graduate students entered just as the world began to reacclimate to in-person learning. Despite this, I am truly proud of our graduates who continue to contribute to Soka University's development as a premier institution for global citizenship based on the ideals and principles set forth by Daisaku Ikeda.
This year, we will honor the academic achievements of the undergraduate students completing their bachelor's degree program in Liberal Arts and graduate students completing their master's degree program in Educational Leadership and Societal Change. As we look toward May, we would like to provide you with this Commencement Guide to inform you of the activities that will take place with the hope that it will provide ample time for you and
your families to plan for a memorable week.
We look forward to celebrating this occasion together with you, your family, and friends.
Sincerely,
Ed M. Feasel, Ph.D.
President
Commencement Details
Date: Friday, May 26, 2023
Time: 2 pm
Location: Soka Performing Arts Center
Tickets are required to enter the Performing Arts Center.
The ceremony will be live streamed on this page.
Performing Arts Center lobby doors will open at 12:30 pm.
Doors to the center will open at 1 pm for seating.
No drinks or food are allowed inside the Performing Arts Center.
All guests must follow the Soka Performing Arts Center Safety Protocol. Please review guidelines, which include the most updated safety and masking protocol, the accessibility of the venue, and other information.
So that guests do not have to leave their seats during the ceremony, SUA will take individual photos of each graduate receiving a diploma during the ceremony. A link containing these images will be sent to graduating students via email about one week after the ceremony.
Campus is closed to the public and will only be open to guests of graduating students.
Light refreshments will be served following the ceremony outside of the Performing Arts Center. In case of rain, refreshments will be
served in Founders Hall.
Graduating students will not receive the actual diploma on Commencement day. They will only receive their diploma cover. Once a final degree check has been completed, the diploma will be printed and mailed to the student. Students should be sure to update their home/mailing address information in Learning Solutions before they leave.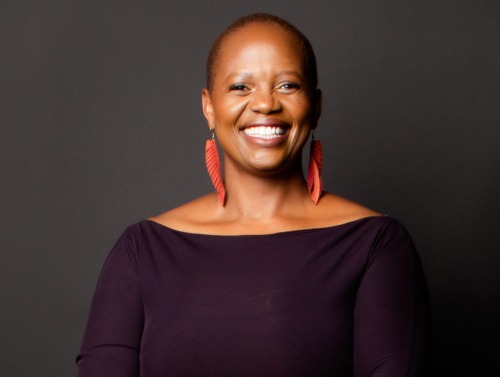 Ticket Information
Guest admission to the Commencement ceremony is by ticket only. Other than graduating students, no other members of the SUA community can request tickets for guests. All guests must be seated by 1:45 pm. Any open seats after 1:45 pm may be filled by other guests.
Tickets can be either picked up by the graduating student at the Soka Performing Arts Center Box Office during the week of Commencement or be picked up by invited guests at will-call under the graduate's name on the day of the ceremony. We strongly encourage students to use will-call to ensure guests receive their tickets. Will-call tickets left must be under a specific name matching the person picking them up with a photo ID for verification. Any name changes must be made by the graduating student and not a member of their party.
All guest tickets and special accommodations must be requested by the graduating student through the Commencement Ticket Request Survey. Graduating students may request up to a maximum of five (5) tickets for their guests (the graduate does not need a ticket for admission). Any special seating request such as wheelchair access or seating for children under the age of five must be made at the time of ticket request.
Special Requests
Any special seating request such as wheelchair access or seating for children under the age of five must be made at the time of ticket request by the graduating student.
Family-Friendly Seating
For younger guests who will not be comfortable sitting through a two-hour ceremony, family-friendly seating is offered in the Black Box Theatre for live-stream viewing. Food and drinks are permitted in the Black Box Theatre. Tickets are not necessary to enter the Black Box Theatre, so guests who choose to view the entire ceremony in the Black Box Theatre should inform their graduating student. Allotted Commencement tickets are only for guests who will be seated in the Performing Arts Center.
Those wishing to attend can request one (1) ticket for themselves. Directions on how to request the ticket is forthcoming. Due to limited seating, there may be a lottery if the total number of requests exceeds the allotted seat number.
Alumni should make their ticket request to Sohokai Alumni Association or Soseikai Graduate School Alumni Association.
Commencement Week Activities
Event
Time
Location
Alumni – Student Exchange
All SUA students are invited to meet and interact with alumni visiting from around the world for Commencement Week. It is an opportunity to learn what alumni have been up to after graduating from SUA. 
Wednesday, May 24
7:00 - 9:00 pm
Student Affairs Lobby (Ikeda 3rd Floor)
Undergraduate Appreciation Reception
This is a special night for undergraduate students to thank their parents or off-campus guest for all their support and to share what they have learned while at Soka. The event will include a program hosted by the graduating class followed by a light reception (NOT a dinner reception). This is a ticketed event. Each graduating student will receive two tickets for their guests from the Registrar's Office. 
Thursday, May 25
6:30 - 8:00 pm
Black Box Theatre
Sohokai Undergraduate Annual Alumni Meeting
New alumni members of the Class of 2023 are invited to attend the Sohokai Undergraduate Annual Alumni Meeting. This event is for alumni and their guests only. Alumni must RSVP to Sohokai using the link below.
Saturday, May 27
5:00 pm
Performing Arts Center (Zoom link provided via email in May)
Sohokai Alumni Mixer
Soka Heritage Hall Tours
Pizza, Tacos, Hosted Bar & Activities
Saturday, May 27
6:30 - 10:00 pm
Athenaeum Courtyard
Event
Time
Location
Soseikai Graduate School Alumni Luncheon
This is a special luncheon sponsored by the Graduate School Alumni for the graduating graduate students.
Friday, May 26, 2023
10:30 am - 12:00 noon
Ikeda 104-D (Graduate School Office)
Graduate School Friends & Family Reception
This is a special reception to honor the graduating graduate students, their friends, and family (Number of guests will be TBC).
Friday, May 26, 2023
5:00 - 7:00 pm
2nd Floor Founders Hall Art Gallery
Additional Information
Campus Tours:
Campus tours will be provided for friends and families of the graduates during Commencement Week on Wednesday, May 24 and Thursday, May 25, from 10 AM – 5 PM. The tours will begin at Founder Hall 1st Floor Atrium. To secure your spot in an approximately 45-minute tour, please click here for our reservation form. Time slots will be removed as they reach capacity.
Campus tours in Japanese will be offered during commencement week at 10am for walk-ins, and 1:30pm by appointment. Tours begin at Founders Hall 1st floor. Click here to view the reservation form (Japanese). Click here to view campus tour information (Japanese).
Heritage Hall Tours:
The Heritage Hall will be open for tours on May 23 to May 25 from 10am to 5pm, and on May 25th from 10am to 12 noon. Reservations are not required. The Heritage Hall is located at the end of Friendship Lane and can be accessed by car or on foot.
During Commencement Week
Mon-Wed: 10:30 am - 5:30 pm 
Thurs-Fri: 10:30 am - 6:30 pm 
There are no lodging accommodations on campus. However, family and guests can find nearby hotel information online.
Parking is available on campus and maps of parking lots will be provided at the Main Gate by the Security upon request.
Students may purchase discounted meal tickets for guests from Dining Services for $40. Each packet contains 5 meal tickets which can be used for breakfast, lunch, or dinner.
The Office of Development will be accepting donations at the following times and locations on Commencement Day:
9:30 am – 12 noon: Founders Hall 1st Floor
12:30 pm – 5:00 pm: Soka Performing Arts Center
If you are on campus prior to Commencement Day and would like to make a donation, please go to the Founders Hall 1st Floor reception desk and ask for a representative from the Office of Development. We accept donations in cash, credit card, and checks. You can also make donations online at give.soka.edu.
Thank you for your generosity.
| | |
| --- | --- |
| Community Relations | (949) 480-4081 |
| Development | (949) 480-4072 |
| Financial Aid | (949) 480-4048 |
| Health Services | (949) 480-4143 |
| Office of Dean of Faculty | (949) 480-4271 |
| Office of Dean of Students | (949) 480-4172 |
| Office of the President | (949) 480-4008 |
| Registrar | (949) 480-4045 |
| Residential Life | (949) 480-4149 |
| Security | (949) 480-4100 |
| Student Accounts | (949) 480-4129 |
| Student Services | (949) 480-4018 |
| Soka Performing Arts Center | (949) 480-4278 |