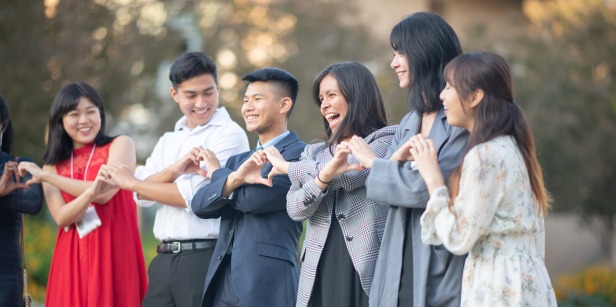 General Orientation Information
Welcome to Soka
Welcome to the first part of your New Student Orientation! There is much to learn as you begin your transition into college, and the staff and faculty here at Soka want to support you each step of the way.
As classes at Soka University of America will be held online for the Fall 2020 semester, the orientation program has been restructured for a virtual environment as well. The program will include a mix of asynchronous (recorded presentations and readings you can view at any time) and synchronous (live video) sessions on topics including founding principles, academic life, student life, university services, and diversity, equity, and inclusion.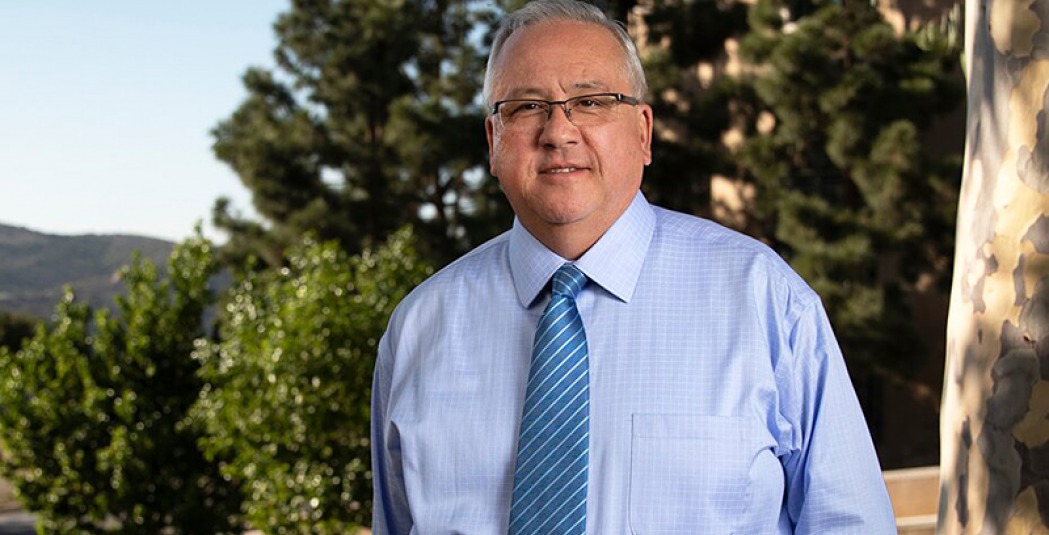 Orientation Brightspace Course
Open only to incoming students, Brightspace is the learning management system used by Soka University of America. Students will be able to access recorded presentations, handouts, and readings on this platform through the SUA Portal. Information on how to access course contents has been sent to students' @soka.edu email address.
The Brightspace course contains a mix of readings, videos, and modules on the following topics:
Founding Principles of SUA. Learn about the university's background, engage others in a discussion of global citizenship, and discover what 'value creation' means to you.
Academic Life. Gather in-depth descriptions about different concentrations and academic programs, find degree requirements and class schedules, and walk through the process to register for semester classes.
Student Life. Get to know Student Affairs staff members, including the Student Orientation Leaders who will support your social and educational transition to the college environment. Learn what it means to be a part of the Soka community and how to navigate challenges as you encounter them.
Diversity and Inclusion. Build on your understanding of different people and different cultures, explore how identity and background impact how people experience the world, and discuss actions and behaviors that support inclusivity and equity.
University Services. View the different support systems available to students and see how to utilize the services they provide. Areas include Counseling Services, Health Services, Disability Services, Library Services, Financial Aid, and Student Accounts.
All materials will be made available on Brightspace on August 3, 2020. Some materials related to class registration are already posted. Students should plan to review all information on Brightspace prior to the first day of Welcome Week (August 9).
Welcome Week, August 9-15
All first-year students are required to attend Welcome Week sessions, which begin one week prior to your first class, Core I. Each day during Welcome Week, students will engage in live video sessions designed for discussion, interaction, and community building. Most days, the same sessions will be offered both at 9:00 a.m. PST and again at 6:00 p.m. PST to allow students to attend at a time most convenient. Using Brightspace, students will build a personalized schedule depending on which session time suits their needs.
Welcome Week Schedule
August 9-10: Welcome and Orientation Group Meetings
August 10-11: Founding Principles of SUA
August 12: Academic Orientation
August 13-15: I Am – We Are: Diversity, Equity, and Inclusion Conference
Information for Parents and Families
While orientation sessions and materials are primarily geared towards students, below are some university resources that students are able to utilize during a remote semester:
Health Insurance [Coming soon]
Frequently Asked Questions
Each student is placed in an Orientation Group alongside 10-12 classmates. The group is led by a Student Orientation Leader. These upper division Soka students lead virtual ice breakers, organize video hangouts, and foster community building through technology. The SOL connects individually with each the student in their group on a weekly basis and serves as a resource and guide to help new students navigate the college journey. 
 
The university continues to monitor the current situation and any changes. Specific information about moving to campus and all events celebrating that return will be announced later in the Fall semester.
Professors continue to host regular office hours for video conferencing, the SUA Writing Center specialists remain available for consultation, and both IT staff and Library staff are available to chat with students who have questions or encounter issues.
Enrolled students will directly receive any updates via email and the Sokannect app. The soka.edu website is the primary source of updates for all other audiences.