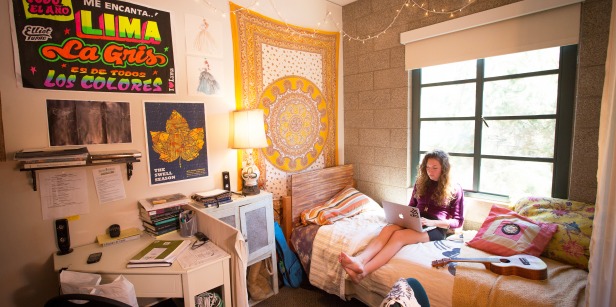 Residence Halls
Unlike a "dormitory" offering primarily sleep quarters, our residence halls are a dynamic environment offering living and learning opportunities for you to share intellectual and educational goals and grow through community engagement, interpersonal relationships, and social interaction within a diverse community. All halls were named by the student body.
Three Accommodation Styles
There are three main types of room accommodations in the residence halls. All first-year undergraduate students live in doubles in Sunset and Sunrise Halls. Second-, third-, and fourth-year students have the option, based on lottery, to live in a suite with a private bathroom or a single room with a private bathroom (fourth year only). All graduate students live in suite-style rooms and have a designated floor in Umoja Hall.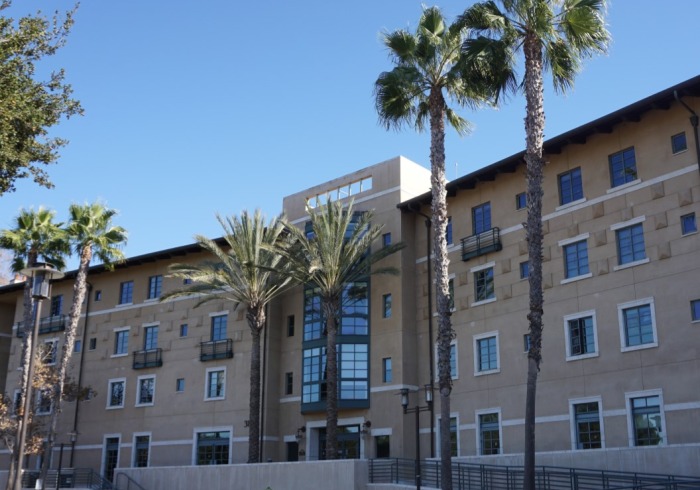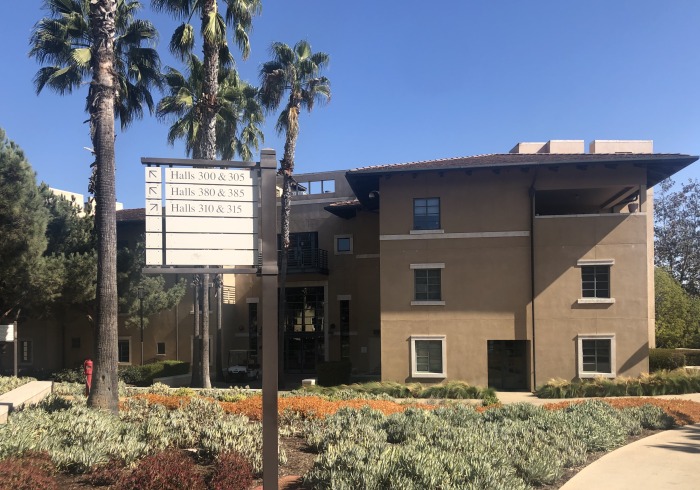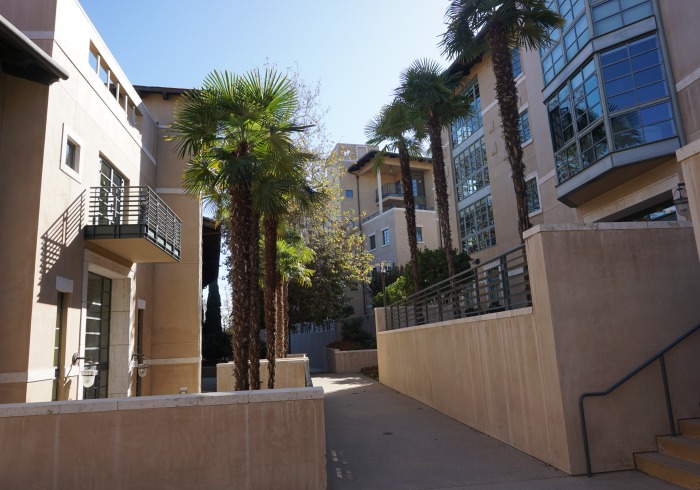 Gender-Inclusive Housing
Gender-inclusive housing provides Soka students the opportunity to select a rooming option with a roommate or suitemate regardless of their gender identity or biological sex. Gender-inclusive housing options were intended to meet the needs of students and create a more inclusive environment. Gender-inclusive housing is designed to offer a comfortable option for students who identify as transgender, genderqueer, gender questioning, or otherwise outside the gender binary. First-year students who opt for gender-inclusive housing share a double room and attached bathroom with a roommate of any gender or sex. Gender-inclusive housing is voluntary and offered as an option in all halls.
Eco-Wing Themed Housing Community
Eco-Wing is a themed community in one of SUA's residence halls that provides a physical and social space in which Soka students concerned about environmental issues can live and grow together. Eco-Wing was founded in 2012 by a group of SUA students interested in transforming the SUA residential halls to be more sustainable and community-oriented.