Celebrating a Vision of Peace 2023
Live Broadcast
Soka's annual Peace Gala will be broadcast live on this page on Saturday, October 14, 2023 beginning at 7:45 p.m. PDT.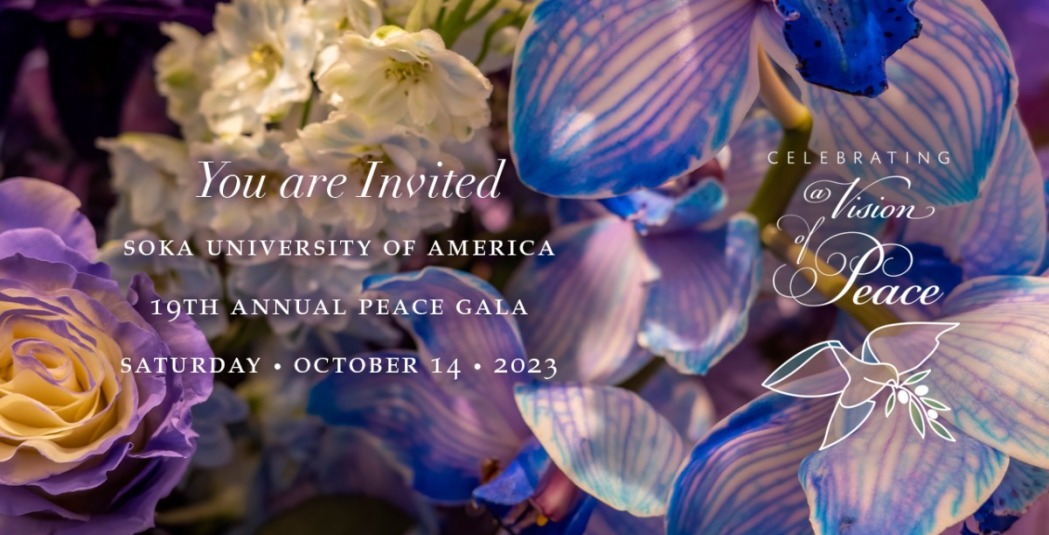 Note: If you are experiencing technical difficulties with the live broadcast, visit the SUA YouTube channel.
In-Person
We are overwhelmed by the incredible response to this year's Annual Peace Gala and would like to announce that all available in-person tickets have been sold.
If you would like to be placed on the waiting list, please send an email to dcollins@soka.edu with the subject line: "Waiting List Request-Peace Gala." In your email, kindly provide your name, contact information, and the number of tickets you would require, if they become available.
If you are attending, officers at the gate house will have directions to the event location. Thank you for your incredible support. Click here to view the Gala website.