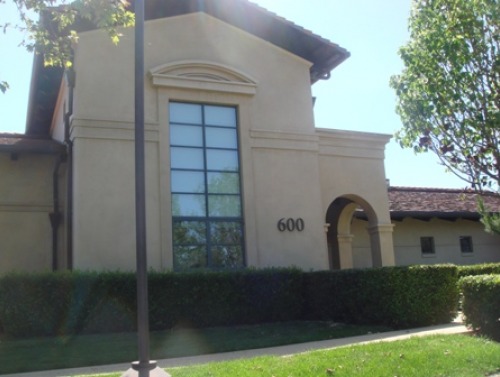 Accommodations and Reservations
Rooms include the following:
Blanket, comforter, pillow, sheets, body towel, and hand towel. 
Wireless internet (wifi) connection.
Air-conditioning with individually-controlled heating and cooling. 
Two twin beds per room. Each reservation will accommodate one person per twin bed.  
A common area, including the living room, kitchen, and dining room.

Note: Common areas cannot be utilized unless previously arranged. 

Amenities are not included.
Please note:
This is a non-smoking and alcohol-free facility.
You may have to share a room with another alumnus. Roommates are arranged by the university unless otherwise requested.
Room rates are $40 per night. If the room is shared with another alumnus, the additional fee is $10 per night. The maximum stay is no longer than three consecutive nights. Checks may be made out to Soka University of America, 1 University Drive, Aliso Viejo, CA 92656. Please inquire for other forms of payment.
Requests must be submitted online at least one week prior to expected arrival date. Reservations will be made on a first-come, first-served basis and are subject to availability.
Room cancellations must be made by 5:00 p.m., two business days prior to arrival date.
I. PERIOD OF AGREEMENT 
A. This agreement shall be in effect for the dates indicated below on the reservation form. 
II. TERMINATION 
A. The university may terminate this agreement for any one or more of the following reasons: 
1. Any indications that the behavior of the alumnus may result in causing harm to self or others. 
2. Failure to pay fees due in a timely manner. 
3. Violation of the Guest Room Policy stated below. 
4. Causing excessive noise and/or unacceptable disruptive behavior. 
III. THE UNIVERSITY SHALL: 
A. Provide the alumnus with an assigned space in the center. 
B. Provide each alumnus with one of the following: a blanket, comforter, pillow, set of sheets, body towel, and hand towel. 
IV. THE ALUMNUS SHALL: 
A. Occupy only the assigned space in the center. Additional overnight guests are not allowed unless they have made a reservation. 
1. Be financially responsible for damages that occur in their assigned space in the center during the period of agreement. Such cost shall be established at the university's reasonable discretion. 
2. Leave the room in a clean and orderly condition upon checkout, or at the termination of this agreement. 
3. Abide by all SUA policies and procedures. Violations may become the basis for being banned from the university and losing the privilege to stay at the center in the future. These policies include but are not limited to the Residence Hall Alcohol Policy and the University Drug Policy. Furnishing alcohol to minors is not permitted. The University Drug Policy strictly prohibits the possession and usage of controlled substances and/or drug paraphernalia on campus. 
V. IT IS FURTHER AGREED THAT: 
A. A university official may enter the assigned space in the center if they feel that a university policy violation is occurring or there is a threat to the safety or well-being of the room's occupants or if there is reason to believe that there is imminent hazard to the property; and removing any hazard discovered. Entries will be determined at the university's reasonable discretion. 
B. While all reasonable precautions will be taken to safeguard the personal property, the university assumes no responsibility and provides no insurance or financial protection for personal property.
Looking to stay near Soka?