Elizabeth Guthrey
Class of 2012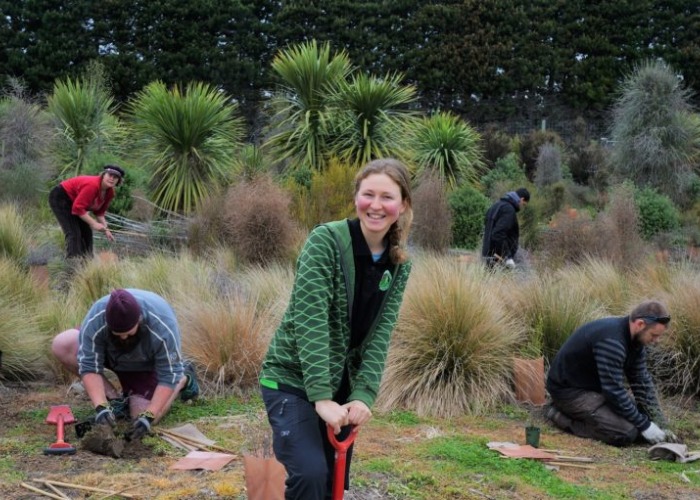 I became a hard worker, and have a continual interest in the topics that I studied.
Elizabeth graduated from SUA with a concentration in Environmental Studies in 2012. She is currently self-employed and mostly works for two different organizations: she's managing native restoration planting on farms in Canterbury, New Zealand, and she is working as an environmental designer for SpaceCraft Systems—an eco-house design-build company. At times she also digitally fabricates useful objects and furniture and has a huge interest in self-sufficient communities.
Q: What is your best memory as an Environmental Studies concentrator?
A: Recognizing how massive climate change is, and that I could choose almost any career path and there would be scope for me to improve the status quo towards reductions in greenhouse gas emissions. I particularly enjoyed a learning cluster that focused on sustainable building, LEED accreditation, and visiting the Academy of Science Building in San Francisco. It was awesome to then bring back what we learnt and make suggestions to our own university, which was in the design phase for the performing arts center.
Q: How did Environmental Studies prepare you for life after SUA?
A: At the time when I studied, the courses were broad-ranging. They probably prepared me more as a person, than with the local knowledge I need now for the work that I'm doing. I became a hard worker, and have a continual interest in the topics that I studied.
Q: Do you have any advice for current Environmental Studies concentrators?
A: It's OK to be broad in your subject choice in your first year, but after that, it makes a lot of sense to choose subjects that will help you get a job in the field you have greatest interest in. Think also about the lifestyle you want to lead—indoors, outdoors, in a lab, with people … I realized that I like a mix of office work and field work.