William "Billy" Spivey
Class of 2012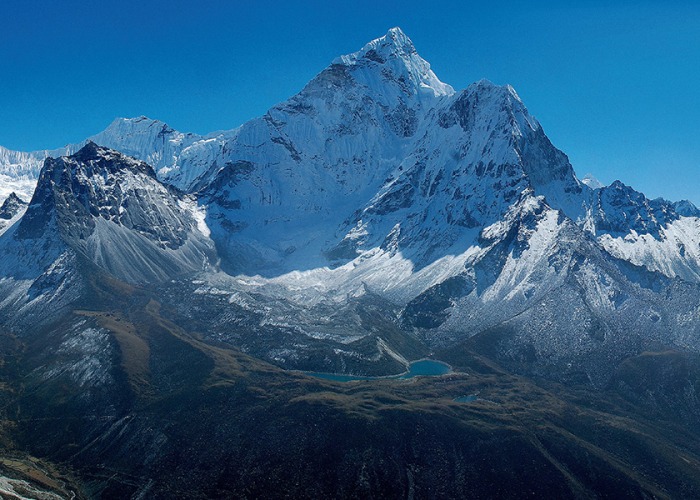 I developed a profound appreciation for scientific research, as well as a spirit for seeking knowledge in a discipline that is constantly changing.
Billy graduated from SUA with a concentration in Environmental Studies in 2012. He is currently studying at Burrell College of Osteopathic Medicine (BCOM) and enrolled in the Foundations in Biomedical Science (FBMS) program. This is an intense, specialized post-baccalaureate curriculum in which he takes classes with the first-year medical students taught by the medical school faculty (cardiovascular, immunology, musculoskeletal anatomy, medical biochemistry, and microbiology, etc., except for the clinical courses), as well as a professional development course specifically for the FBMS students. Upon completion of this program with strong academic credentials and a favorable evaluation of professionalism by the staff faculty, he will be part of the BCOM class of 2022 as a medical student. 
Since graduating from SUA, it has been Billy's determination to become a physician, and therefore he continues to do his best to not only realize his career goal but to also demonstrate the value of the Soka Education he received at SUA.
Q: What is your best memory as an Environmental Studies concentrator?
A: I had the tremendous benefit of having Dr. Robert Hamersley as my mentor for my capstone project. As difficult and challenging the project was, mentally and physically, it was my fondest memory of my SUA academics. When it came to constructing wells and digging them into the ground at Newport Valley Wetlands (to collect groundwater to study the impact of urban runoff into a freshwater wetland, and to later bring them to the Hamersley laboratory to analyze them), it was exhausting but extremely rewarding. Additionally, I developed a profound appreciation for scientific research, as well as a spirit for seeking knowledge in a discipline that is constantly changing and gathering new information. I have tremendous appreciation for Dr. Hamersley and SUA for their contributions to my growth and development as a student.
Q: How did Environmental Studies prepare you for life after SUA?
A: SUA and environmental sciences laid a foundation for me to explore more deeply into the sciences. However, it was the level of interaction with my professors that contributed to learning after SUA. They taught me the significance of the student-professor relationship, and thanks to my capstone project, I utilized office hours very often. Due to one-on-one interaction with Dr. Hamersley as well as several other faculty, I was able to better understand and appreciate the learning objectives they set out for me. At larger universities, it can be hard for students to have that interaction with the faculty, and at BCOM, each lecture has about 200 students taught by a single faculty. But because SUA really emphasized the importance of a student-professor relationship, I make an effort to engage with my professors at BCOM to better enhance my learning and ultimately my success as a student.
Q: Do you have any advice for current Environmental Studies concentrators?
A: Study, study, study! I say this because at the graduate level (at least for medical school), you will be given so much material beyond your imagination most likely. Finding the time to study all this material is challenging, and I continue to find challenges in studying effectively and efficiently. I realize that 24 hours in a day is not much in terms of the amount of time I have to study, so I am cognizant of how much time I have left in day to study before I become tired and go to bed. It is also paramount to take breaks and have fun with friends in between because they are healthy and needed for your brain in moderate amounts, but always remind yourself that your full-time job is studying everyday.