Dymally Distinguished Speaker Series with Black Student Union
by Christelle Inema, Class of 2021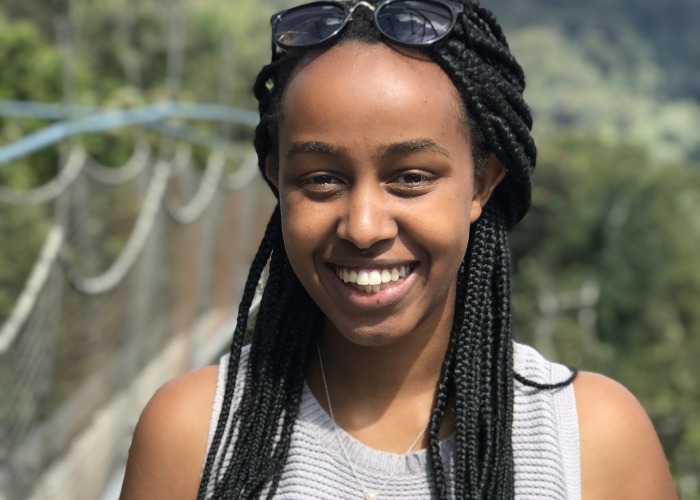 [Angela] Davis urged her audience to 'imagine a different world,' a world where everyone would be equal. She said 'if change doesn't happen, there is no future for this planet.'
On February 11, the BSU attended the Dymally Distinguished Speaker Series, with Dr. Angela Davis, in the Celebration of Black History Month: A New Generation Finding Its Voice at California State University, Dominguez Hills. This event was made possible in collaboration with SCORE president, Jordyn Saito, and Student Affairs, particularly our 2019 club advisor, Michelle Hobby-Mears.
Angela Davis (1944–) is an academic, a political activist, a feminist, and an author. She was a member of the Communist Party USA (1969–1991), and the Black Panther during the civil rights movement. In October 1970, the FBI put Ms. Davis on the Ten Most Wanted list. She was later acquitted all the charges against her. To the black community, she is an icon living. Davis carries all this history with grace. Her dedication to speaking not only on behalf of black people, but also other marginalized communities has earned her immense respect from people around the world. To be in her presence was an honor to everyone who knew what she has accomplished.
This event was a celebration Black History Month. She emphasized that social movements are interconnected. Davis reminded us that "in many ways, people who are not black have benefited from black freedoms," she added that "Black History Month does not belong exclusively to black people." Black freedom should benefit other people of color, the poor, LGBTQ+, people who live with disabilities, etc. Davis urged her audience to "imagine a different world," a world where everyone would be equal. She said, "If change doesn't happen, there is no future for this planet."
I left the event feeling rejuvenated and encouraged to work towards the future that Davis imagined. Following this event, Jordyn Saito, Victoria Huyhn, and I have collaborated on different projects including the demand for African and Ethnic studies.