Koichi Kanaoka
Class of 2016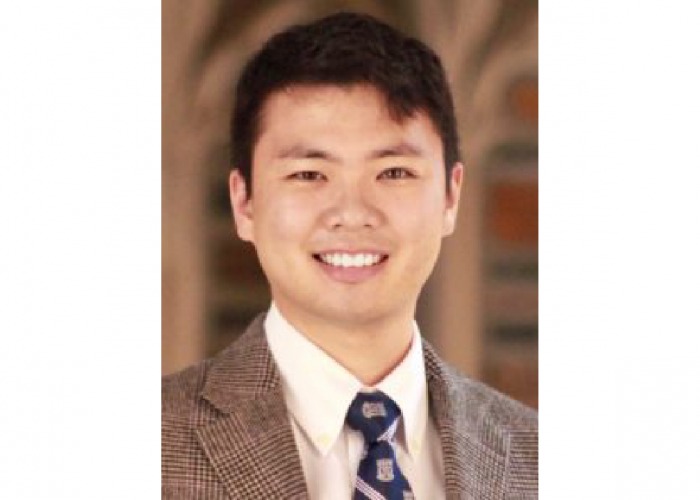 It is rare that undergraduate students get to work closely with faculty members to the same extent as at Soka, so … take advantage of the opportunity.
Koichi graduated from SUA with a concentration in Environmental Studies (ES) in 2016. He is currently a second-year Master of Environmental Management degree candidate at Duke University's Nicholas School of the Environment with a focus on energy systems and business sustainability. As a student consultant for the US Chamber of Commerce Foundation and research assistant at the Yale Center for Industrial Ecology, he is investigating how industrial symbiosis and transitioning to a circular economy could be leveraged as strategies for regional economic growth while limiting environmental impacts in the US and developing countries. Currently, he is assisting the US Chamber Foundation on their program to increase waste recovery rates in Orlando, Florida, as a pilot for their national program, Beyond 34: Recycling and Recovery for a New Economy. Koichi is also exploring how material flows on each of the Hawaiian Islands are shaped by their unique, local context.
Q: What is your best memory as an Environmental Studies concentrator?
A: I have many great memories from being an Environmental Studies concentrator, including field trips to the Santa Ana Mountains and Orange County Water District's wastewater treatment plant and Groundwater Replenishment System as a part of Professor Hamersley's Water Resources class, and an opportunity to travel to Hawaii to attend an academic conference on Ocean Sciences. However, my greatest memory by far is working with Dr. Hamersley on my capstone and independent study, and seeing the amount of excitement that the results from our experiments brought him. This experience made me realize the joy of academic research and solidified my goal to become a researcher.
Q: How did Environmental Studies prepare you for life after SUA?
A: The most important preparation that SUA's Environmental Studies program offered me is improving my written communication skills. During my capstone project, my capstone mentor provided me with detailed feedback on my report drafts, often editing multiple pages at meetings to show how my sentences, tables, and figures could be clearer and more concise. Being able to communicate concisely has been very helpful after SUA, especially for writing business memorandums where weeks of work must be summarized in a few sentences, and for creating effective presentation slides. In addition, SUA's approach of training students to understand problems from multiple perspectives has proven to be very valuable to me, and has helped me in analyzing economic, social, and environmental implications of government policies and business decisions.
Q: Do you have any advice for current Environmental Studies concentrators?
A: One piece of advice that I have for current ES students is to really get to know your professors. Every professor is fantastic, and there is a lot that you can learn from each of them. At many universities, it is rare that undergraduate students get to work closely with faculty members to the same extent as at Soka, so it would be a waste if you don't take advantage of the opportunity. They may even end up being your academic mentor or role model and inspire you to pursue a certain career path. Another [piece of] advice that I have for ES students is to reach out to us (alumni)! I found it very helpful to talk to alumni when I was figuring out my plans after SUA, so I may be able to offer some help as well.