Ed Feasel
President, Soka University of America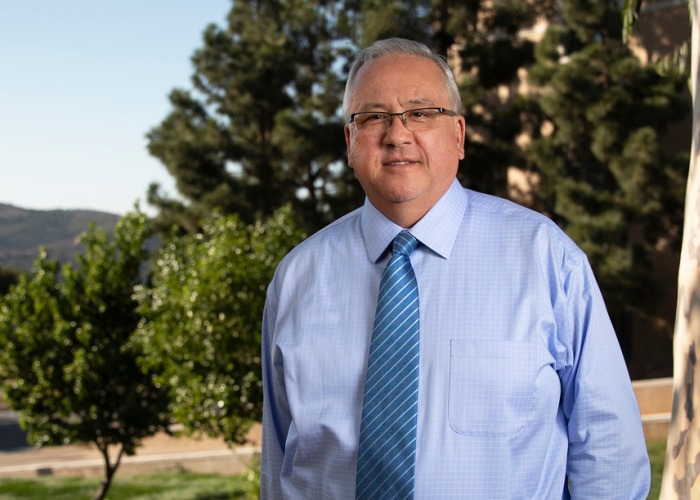 The foundation of SUA is based upon the values of peace, human rights and the sanctity of life. I look forward to embarking on a deeper community discussion and effort to realize these principles and spirit on our campus.
Edward M. Feasel is the second president of Soka University of America, named in July 2020.
Previously the executive vice president, chief operating officer, chief academic officer, and professor of economics, Feasel continued to teach economic courses at Soka. He has overseen the approval and process of creating the new Life Sciences concentration, the building of a new science building, residence halls, and expansion of the student body and faculty by 30 percent.
Ed says: "We are excited to introduce our new concentration in the life sciences which we are confident will send many great Soka graduates out into all spheres of the life sciences, including medicine, where they will make important and necessary contributions to the betterment of society—just as we have done in our other concentrations for 15 years now."
As one of SUA's founding faculty members and first dean of students, Ed established all the offices within the student affairs area and was part of the team which created the undergraduate curriculum. Overseeing the undergraduate academic program as dean of faculty from 2005 through 2017, he developed the new environmental studies concentration, added a new foreign language for study, and introduced the Distinguished Visiting Scholars Program.
Ed's research interests are in economic outcomes and societal values, regional economic issues, the Orange County economy, economic growth and its relation to development assistance and trade, and effects of monetary and fiscal policy. He is the author of the books Japan's Aid: Lessons for Economic Growth, Development and Political Economy and Exports, Trade Policy and Economic Growth in Eras of Globalization. He received his bachelor's degree in economics from Yale University and completed his doctoral degree in economics at the University of California, Berkeley.