Founder's Message - 19th Commencement Ceremony
Message from SUA Founder Daisaku Ikeda to the Class of 2023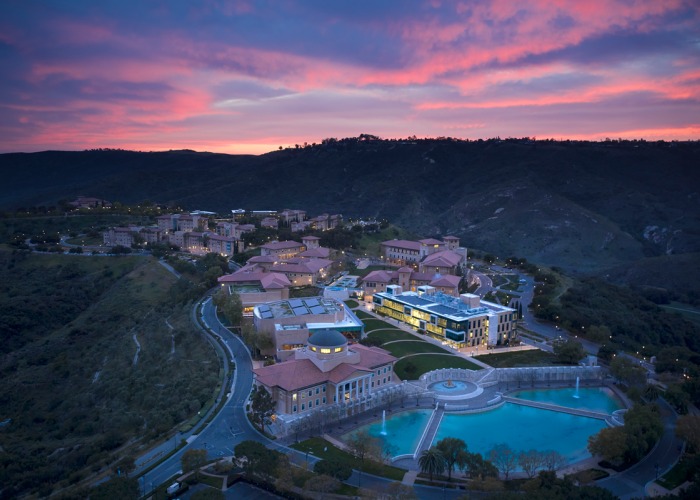 Immeasurable potential lies dormant within the great earth of every individual's sublime life.
To be young is to sow the seeds for the future. The seeds sown by youth can overcome any and all hardship; they are able to flower and proliferate transcending the bounds of time and space.
Members of the Soka University of America Undergraduate Class of 2023 and the Master's Program of Educational Leadership and Societal Change Class of 2023: You have tackled headlong the onerous difficulties imposed by this age and pursued your studies with remarkable persistence to the very end. Who can fathom just how many seeds, each ripe with hope, you have sown in your own lives, for the sake of society and for the future, during these glorious years of youth spent here as global citizens? Your graduation is truly a song of epic triumph to which I would like to add my heartfelt felicitations!
Allow me to extend my profound gratitude to your families and friends, whose support has never wavered even while enduring so many challenges in these troubled times; I wholeheartedly share in your joy on this day.
As to our SUA faculty and staff who, working closely with the Class of 2023, continue to add new chapters to the golden chronicles of this institution, my appreciation is sincere and abiding.
Today, we have the privilege of welcoming to SUA Ms. Wanjira Mathai, the daughter of the eminent Dr. Wangari Maathai, who birthed the grassroots environmental movement in Africa. A respected environmentalist in her own right, Ms. Mathai carries forward her mother's movement, planting the seeds of peace, harmonious coexistence and education, and bringing them to flower and fruition.
When I met Dr. Maathai and Ms. Mathai in Tokyo in 2005, our conversation naturally turned to their family's philosophy of hope and commitment to success. In the hope of inspiring young people everywhere, her mother shared that the difference between victory and failure in life is often no more than the willingness to get up when you are down. That belief is no less evident here at SUA, where you draw together like members of a deeply caring family, encouraging one another as you battle to get back up, come what may, constantly honing and strengthening your Soka spirit to make it truly invincible.
This brings to mind the profound insight of Norman Cousins, widely acclaimed as "the conscience of America" and who held SUA in the highest esteem and expectations. He once told me:
I believe that human capacity is infinite, and that no challenge is beyond human comprehension and reach.
Immeasurable potential lies dormant within the great earth of every individual's sublime life. The purpose of SUA's education for global citizenship is to further enrich and seed this earth, summoning forth the unlimited wisdom, courage and compassion from the depths of your lives and converging them to surmount even the most difficult challenges to bring about the wellbeing, peace and prosperity of humanity's global family.
As you proudly take wing into the world from this people's university, I ask you to live up to the unconditional support rendered by your esteemed parents and your many dear friends across the world. Go on, then, to sow new seeds of value creation, one by one and day after day, and fulfill your unique calling upon the stage of your respective lives. And as you do so, foster others who serve the cause of peace and our shared humanity, enabling their stature and ranks to flourish like sacred sequoias of a veritable forest. Engage in this task as pioneers of a truly global civilization upholding the dignity of life, cheerfully forging indivisible bonds of trust and friendship wherever your lives may lead you. That is my abiding hope for you all.
My wife Kaneko and I will be resolutely praying for you, the graduates whom we will always love and trust from our hearts. May you be blessed with glory, with good fortune and with victory!
Forge on unfazed and unbowed, cherishing your health first and foremost!
Daisaku Ikeda
Founder
Soka University of America
May 26, 2023