Founder's Message — Welcome to the Undergraduate Class of 2027 and the 10th Class of the Master's Program in Educational Leadership and Societal Change
August 8, 2023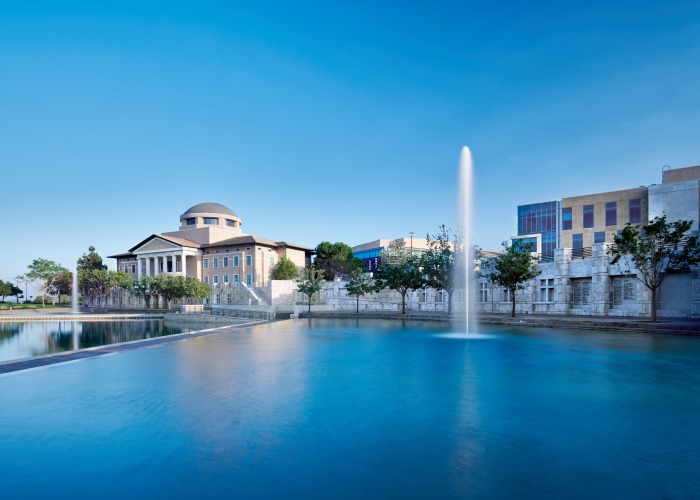 Open new pathways to our collective future through intrepid scholarship! Embrace the world with dialogue inspired by courage!
To the Undergraduate Class of 2027 and the 10th Class of the Master of Arts in Educational Leadership and Societal Change Program, each of you whose purpose in life is immeasurably sublime and whom have gathered from the far corners of the world: I extend my heartfelt congratulations on embarking on a glorious new journey!
I would like to express my respectful felicitations to each of your families and friends as well. I remain equally grateful to our faculty, staff and fellow students of Soka University of America, for your gracious welcome of these two classes.
My heart stands with you, now and always, here on the hills of Aliso Viejo.
On this day of your auspicious embarkation, my message to you, the newly enrolled students who are so dear to me, is this: Open new pathways to our collective future through intrepid scholarship! Embrace the world with dialogue inspired by courage!
I had the privilege of speaking at Teachers College, Columbia University, in 1996, with education for global citizenship as the theme of my lecture. In it, I shared my vision on founding SUA and among those in the audience who expressed profound resonance with my thoughts was Dr. Betty A. Reardon, a pioneer and authority on peace education.
Of the three qualities I cited as being essential to the global citizen—courage, compassion and wisdom—Dr. Reardon placed particular emphasis on the importance of courage.
Why so? Because she understood that violence is rooted in our intrinsic fear of others. When human beings overcome this fear and gain a deeper understanding of others, there is much to discover and learn from others.
In Dr. Reardon's view, one focus of peace education lies in fostering courageous individuals who can squarely face those differences that define others and through that learning, go on to inform and create a culture of peace. "The core of peace education," she asserts, "is the principle that all lives have equal value and dignity."
In an age when the path to peace is becoming increasingly precipitous, it seems clear to me that the courage of global citizenry is of utmost necessity.
SUA is a university of, by and for ordinary people, the fruit of sincerity tended by our beloved friends the world over who yearn for peace as they persist in their service to that end with intrepidity and integrity. Having visited this university herself, Dr. Reardon, too, believed strongly that our SUA students are a source of hope for so many others.
Rich in diversity, this campus represents a precious opportunity to train yourselves as global citizens, be it through your dorm life, classroom discourse and every other daily experience. They are meaningful interactions with which you hone your intellect and build character, an irreplaceable foundation to serve you for the rest of your lives.
The more purposeful your time of youth, the greater the adversity you will face. There will surely be times when, confronted by a challenge or ordeal so imposing, you may waver, even balk.
Yet, I can state with utmost conviction that no impasse can ever thwart or hinder the young seeker who dares to persist onward. While it may appear at times as though you have failed, it is from failure that you will undoubtedly find some way that inspires hope for the future.
Courage leads to compassion in that it compels us to tend to the woes of other people. And from such compassion wells forth the wisdom to create constructive value.
I draw great pride from our SUA alumni, for those who preceded you are already brilliant in their grand roles, drawing on their courage to inspire compassion and kindle wisdom to fulfill purposeful lives wherever they may be.
My hope is that you will all proudly set forth, boldly engaging others in dialogue in good cheer so that the future of our planet may bask in the warm embrace of a united community for peace and harmonious coexistence.
In closing, I would like to dedicate these words from the people's poet Walt Whitman, whose works I have devoured since the days of my youth:
The most perfect wonders of the earth are not rare and distant but present with every person,—you as much as any.
I ask that you boldly advance each day, placing your health first and foremost. May your youth be scripted as a time of daunting challenges. Please know that my wife Kaneko and I will be praying for your remarkable growth and health, for your victory and glory, as you are all as dear to us as our very own lives.
Daisaku Ikeda
Founder, Soka University of America
August 8, 2023