Yumiko Kuki at Soka University of Japan
Study Abroad Experience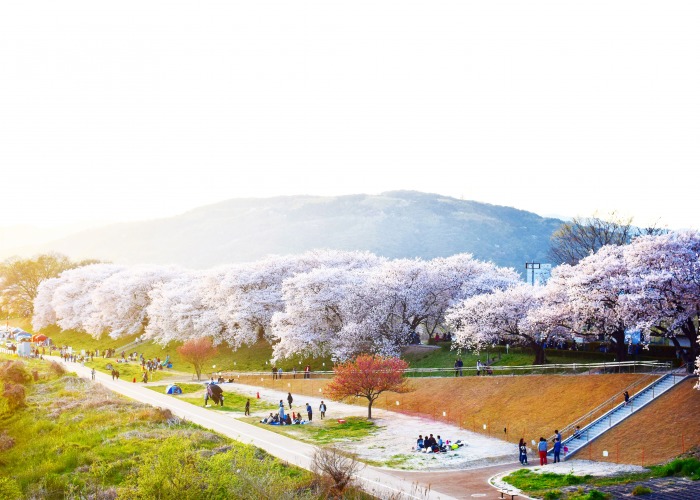 I got to create incredible memories, travel across six different regions in Japan, and make lifelong friendships with people from all over the world.
This past fall, I spent my semester studying abroad in Tokyo at Soka University of Japan. During my six-month long stay, I got to create incredible memories, travel across six different regions in Japan, and make lifelong friendships with people from all over the world. Attending a school in a foreign country and being completely immersed in the culture also enabled me to improve in my communication, reading, and writing skills. Studying abroad was, without a doubt, a coming-of-age experience that has changed not only who I am as a person, but how I perceive the world as well.
My favorite part about study abroad was definitely all of the strong friendships that I made there. There is a large international students' community at SUJ, and every single day I got to interact with individuals who came from all corners of the world, including South America, Europe, and Southeast Asia.
In my dormitory, I shared a block with nine other girls, who were college students from Japan, Korea, Myanmar, Taiwan, China, Vietnam, and Macao. I really enjoyed listening to their stories about their families and their lives back home, and I learned a lot about their unique cultures. It was amazing that we were all able to effectively communicate with each other using the Japanese language, despite the fact that we all came from different regions and backgrounds.
At SUJ, I was intensively learning Japanese and taking a variety of language classes every day. Although I speak Japanese to my parents, I still had difficulty with reading and writing, so this was a great learning experience for me. I took a few advanced courses and struggled to maintain good grades throughout the semester, but I'm glad that I challenged myself so I could improve in my language skills. I also had a chance to visit Soka high schools in both Tokyo and Kansai, where I learned about the significance of Soka Education. I was really moved by the high school students' dedication and all of the hard work they put into their studies and club activities every day, and hearing about their goals for the future really inspired and motivated me to work harder towards my dreams as well.
I actively participated in various events and activities at SUJ. I wanted to contribute to the Soka community somehow, so I decided to work at Chit Chat Club as an English tutor. Every week, I created conversational classes for the Japanese and exchange students and helped them improve in their English communication skills. There were individuals who were very enthusiastic about learning English and about the American culture, so I had a lot of fun interacting with them and sharing about my life back home. Of course, I encountered several obstacles along the way—being a teacher is no easy task—but overall, it was a very rewarding experience, and I'm really happy that I had the opportunity to work there.
The event that I love to talk about the most is Soka University's school-wide festival called Sodaisai, which occurs every year in the fall. The exchange students, who are separated into large groups based on the countries they are from, participate in the festival by performing dance routines and running food stands.
I was assigned to a group comprised of students from America, Canada, and Australia, and we called ourselves the "Freedom" group. We created our own dance routine using popular American songs, and for a month leading up to the festival, we practiced every single night. It was definitely one of the busiest times of my life, but I had so much fun and enjoyed every minute of it. At the actual festival, not only did we perform, but we also spent the day preparing American sandwiches to sell at our food stand. Our group worked really hard organizing the special event, creating banners, memorizing the dance, and preparing food. Since we spent so much time together, we were able to form close bonds and strong relationships with everyone in the group.
I also discovered a newfound love for traveling while living in Japan. As a city girl, I loved residing in the crowded, bustling city of Tokyo, but I also enjoyed exploring Nagano's beautiful mountain vistas and lush forests when I visited over the summer. Hokkaido, the northern island of Japan, was also an incredible place to tour in July, when the lavender fields were in full bloom. In the winter, I got to experience my first snowstorm in Nikko, where I also visited the Toshogu shrine and the mausoleum of Tokugawa Ieyasu. It was interesting to recognize the distinct characteristics that made each city unique, and my travel adventures really opened up my eyes to Japan's ancient history and its extraordinary culture.
Although I am sad that my study abroad program is over, I feel very fortunate that I was able to spend half a year studying in a different country. My encounters and experiences have helped me gain a broader knowledge of the world and a sense of appreciation for diversity. Stepping outside of my comfort zone enabled me to strengthen my personal identity while creating deep connections with others. Saying goodbye had never been so difficult, but I'll always cherish every single memory that I made in Japan. A part of me will always stay in Tokyo and Soka University, and I cannot wait until the day that I can go back to visit again.