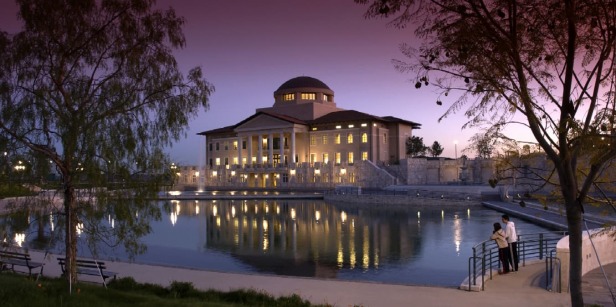 Office of Mission Integration
Our Mission
The Office of Mission Integration communicates and promotes dialogue on the mission, founding principles, and core values of the university to all members of the SUA community.
SUA's mission is to foster a steady stream of global citizens committed to living a contributive life, as defined by university founder Daisaku Ikeda. He outlined the three attributes of a global citizen as courage, compassion, and wisdom; attributes that encourage an inner transformation of the individual to see oneself as part of a larger community all serving each other to enhance individual and collective existence.
The foundation of SUA is based upon the values of peace, human rights, and the sanctity of life. The main function of the Office of Mission Integration is to facilitate a deeper community discussion and effort to realize these principles and spirit on campus and to help graduates to exemplify these values in their lives going forward.
As a non-sectarian university with roots in Buddhist principles, SUA was established based on Mr. Ikeda's vision, in hopes that its community will grow in their understanding and expression of the university's founding principles. SUA welcomes persons of all faith traditions and those who hold no tradition. As a liberal arts university, it welcomes diversity and equity and is inclusive.
By communicating its principles, mission, and core values, and providing a comprehensive learning program about them, the Office of Mission Integration seeks to create a community in which intellectual and spiritual growth complement one another.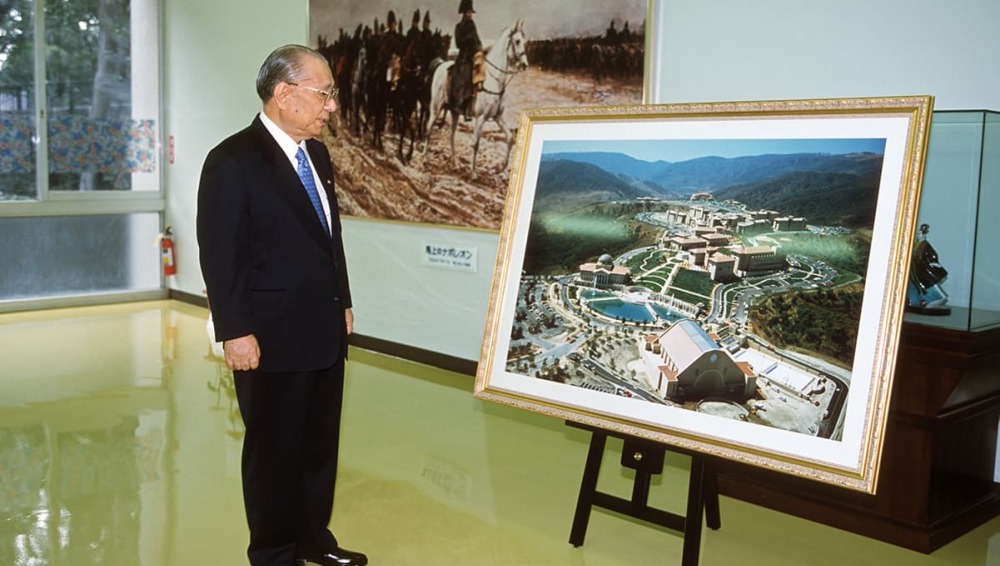 Toward the civilization of the 21st century;
for the sake of the young leaders and scholars;
for the sake of the peace;
prosperity and joy that come from humanistic education!
Soka University of America has been constructed…
Gazing out upon the waves of a march Pacific Ocean,
Carrying the burden of the hopes and expectations of the centuries,
Its construction has been matched
by immeasurable voices raised brightly in song,
by an unending array of young people
ascending that vibrant hill in Orange County.

—Daisaku Ikeda, excerpt from "Soar… Into the Vast Skies of Freedom! Into the New Century," July 21, 2000, upon the groundbreaking for SUA's Aliso Viejo campus
SUA Values
Our educational objectives are fostered at the university through the commitment to rigorous academic endeavors, free and open dialogue, and an appreciation for human diversity. In the Buddhist view, education is an integrating process in which students gain an awareness of the interdependence of themselves, others, and the environment. Wisdom, courage, and compassion—values treasured by the university – do not exist in isolation. They emerge in individuals as they learn the importance of service to others, to the natural world around them and to the great cause of peace and freedom.
SUA Mottos
Be philosophers of a renaissance of life
Be world citizens in solidarity for peace
Be the pioneers of a global civilization
SUA Principles
Foster leaders of culture in the community
Foster leaders of humanism in society
Foster leaders of pacifism in the world
Foster leaders for the creative coexistence of nature and humanity
Frequently Asked Questions
"Global society today faces myriad interlocking crises. These include the issues of war, environmental degradation, the North-South development gap, and divisions among people based on differences of ethnicity, religion, or language. The list is long and familiar, and the road to solutions may seem all too distant and daunting. It is my view, however, that the root of all these problems is our collective failure to make the human being—human happiness—the consistent focus and goal in all fields of endeavor."
—Daisaku Ikeda
"I founded Soka University of America because, for one, I wanted students from Japan and the world to gather in America which values human rights and learn about and feel the importance of 'human rights.'"
—Daisaku Ikeda
First, this role is not unique to SUA. There are at least 327 US universities with the same or similar positions, including:
Our Lady of the Lake University
Saint Louis University
University of Maryland
Misericordia University
College of St. Mary
University of San Diego
Marquette University
Hilbert College
Fordham University
St. Francis University
University of Notre Dame
DePaul University
Loyola Marymount University
St. Bonaventure University
Misericordia University
The role reports directly to the president of SUA and does the following:
Develops initiatives to ensure the integration of mission and values into the organization in a variety of areas including planning and decision making.
Develops short- and long-term mission goals and plans ensuring alignment with broader organization priorities.
Fosters awareness of the university's founding principles and their application to today's environment.
Ensure that SUA is a place where students, staff, faculty, alumni, families, donors, and supporters are proud to be a part of.
Integrates the founding principles across all areas of university life.
Finally, to explain the long-term strategic role of education for world citizenship, in 2014 the founder identified three key tasks:
Deepen understanding of the challenges facing humankind, enable people to explore their causes, and install the shared hope and confidence that such problems, being of human origin, are amenable to human solutions.
Identify the early signs of impending global problems in local phenomena, develop sensitivity to such signs, and empower people to take concerted action.
Foster empathetic imagination and a keen awareness that actions that profit one's own country might have a negative impact on or be perceived as a threat by other countries, elevating this to a shared pledge not to seek one's happiness and prosperity at the expense of others