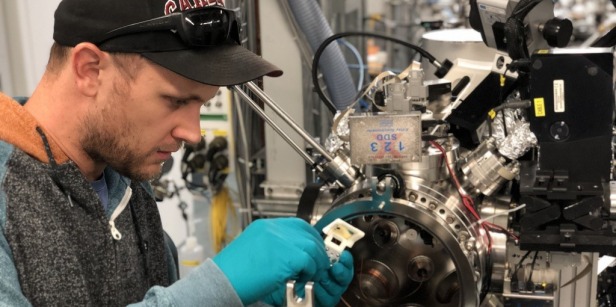 John D. Montgomery Postdoctoral Fellowship
Since 2013 the PBRC has offered an annual John D. Montgomery Postdoctoral Fellowship.
Each year, the PBRC releases a new call for applications based on a theme decided in consultation between the administration, director, and junior scholars. Intended to support young scholars whose research emphasizes humanistic development in and connections among the peoples of the Pacific Basin, the postdoc teaches a 1-1 course load, including a special topics course related to their expertise. The postdoc is expected to take part in PBRC and other campus events, including organizing events and contributing to the PBRC Occasional Papers series. Bringing young scholars and new areas of expertise to campus, the postdoc program is a valuable part of campus life at Soka.
Michael Schaefer
2019-2020 John D. Montgomery Post-Doctoral Fellow
Michael Schaefer received a PhD in Environmental Earth System Science from Stanford University where his research focused on how humans become exposed to environmental contaminants. In Asia, naturally occurring arsenic is so pervasive in groundwater that it has been termed "the largest mass poisoning in human history" and millions of people around the world continue to be exposed to unsafe arsenic concentrations in drinking water. Michael's dissertation research included field work in Cambodia, China, and Vietnam to understand how drinking water wells become contaminated with naturally-occurring arsenic, focusing on how interactions between surface and groundwater affect when and where arsenic is likely to occur in dangerous concentrations.
As a postdoctoral fellow at the PBRC, Michael will expand on research that investigates how inadvertent arsenic leaching from low-cost ceramic water filters occurs. This type of water filter is inexpensive and can be manufactured almost anywhere using local materials, while providing effective treatment against most pathogens. However, because the filters are manufactured using local clay sources, if even small amounts of arsenic are present in the soil/clay, it can be leached from the finished filters into "clean" drinking water, posing a tradeoff between pathogen removal and arsenic exposure. This project aims to collect samples of clay and finished filters from suppliers in diverse geographic regions and test how widespread arsenic leaching is in ceramic water filters.
Previous Postdoctoral Fellows