The PBRC offers annual summer grants to support Soka students in a wide range of activities.
Each year, the PBRC offers about 10 grants of up to $2,000 each. The activities we support range from internships to language programs, research trips, summer courses, and more. Check out some previous award winners and be sure to take a look as some of our suggestions for a successful proposal as well as attend the annual information session!
You can check out the the presentation slides used for the Summer Grant Program 2023 Information Session.
Call for Applications
Early Deadline: Friday, April 7th 2023
Late Deadline: Monday, April 24th 2023
The Pacific Basin Research Center is pleased to announce the call for applications for its annual student summer grant program. The PBRC will provide a maximum of ten awards of up to $2,000 to help students build upon their campus-based education through varied global experiences during the summer months.
This grant program is eligible for the 1st to 3rd-year students as award recipients are expected to write and present their report in the following Fall and Spring semesters.
The travel award is intended to provide partial support for field-based educational experiences. This may include undertaking traditional internships, taking part in field-based training programs, conducting research, language acquisition, and attending conferences. We hope to support summer projects with the potential to enrich student knowledge, and perhaps make some small, humble contributions to the world. Projects should speak to the core mission of the PBRC—to promote humanistic development in the Pacific Basin (widely defined).
Award recipients will be expected to write a brief report detailing their experiences and to share their experiences with the campus community. All student grants must abide by the university travel policy and will be subject to review by PBRC staff for the duration of the award.
To apply, please send your resume and brief overview of your prospective project (including rationale, timeframe, budget, and justification) to Kayo Yoshikawa (kayoshikawa@soka.edu), the PBRC Program Coordinator. Be clear if you have been accepted into a formal program or if the project remains unconfirmed.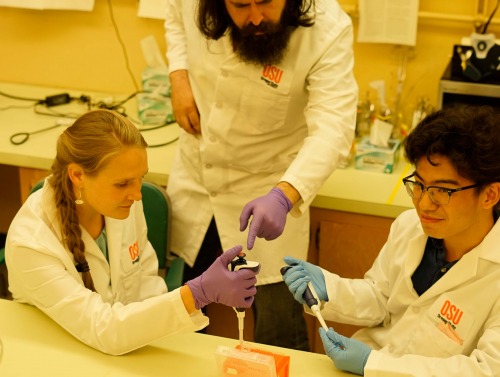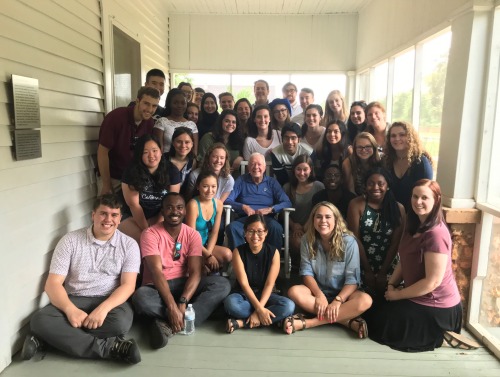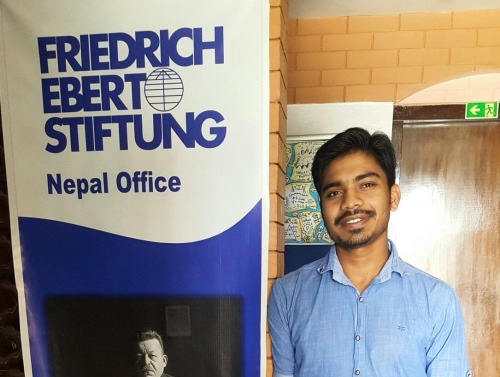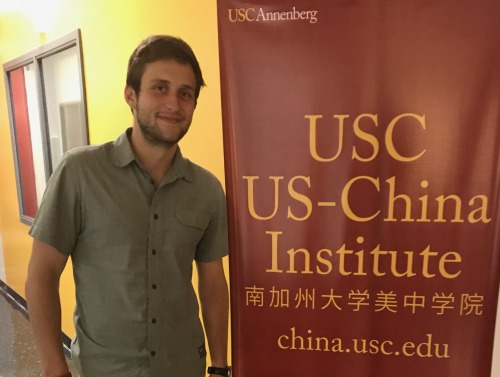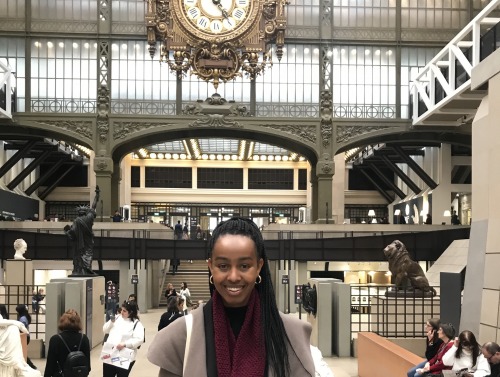 Advice to Applicants
Though we are open to a wide range of initiatives, here is a brief overview of what we are looking for and what we are not. Please view this as a rough guide and advice—this is not a formal document or checklist.
We encourage students to find ways to make grants go as far as possible. For instance, many students on study abroad have located volunteering opportunities in or near their host countries. This reduces the travel expenses attached to the summer experience, and is more efficient on our end.
On the other hand, extremely expensive travel and placement costs are less appealing. For example, many for-profit businesses (such as Dream Careers) charge thousands of dollars to arrange student "internships" in the developing world. Some such organizations provide valuable planning and security, while others will rip you (and us) off.
An "internship" is typically an arrangement in which volunteers contribute work to an organization in exchange for valuable field experience. However, this term is used in a variety of ways—encompassing everything from year-long practicums to one-week "voluntourism" gigs.
There is nothing wrong with voluntourism, provided it satisfies many of the criteria of this list. Yet, paying for a placement in which one learns from a local organization is more related to service learning (such as a Learning Cluster) than internships. Be honest about what it is that you will be doing.
Many students want to have a relaxing, fun summer, but also want to change the world. This leads some to seek one or two-week "internships." While we do not dismiss such experiences out of hand, our preference is to support work that endures for one to three months.
The more time in the field, the more knowledge the student can gain and the further the grant will go. This means that we are reluctant to fund students to attend a two or three-day conference on the other side of the world. Given a choice between a two-week and two-month internship, with all things being equal the latter makes for a more rewarding experience.
While activities in other parts of the world will not be excluded, preference is given to initiatives that focus on Pacific Basin countries (though this is widely defined). 
We are very interested in the nature of the local organization you want to work with. Established NGOs, government agencies, and universities are highly credible partners. However, there are many for-profit groups masquerading as NGOs, doing work that generates profit instead of helping local communities.
If you are considering an internship with an apparent non-profit that charges a fee, do some research on them first. Do they have grants from external donors as well? If they do, their work is more likely to be sustainable and credible, with internships supplementing other income. If their only form of revenue is internships, then their links to the community may be less credible.
Many internship groups are businesses first and foremost, profiting from your desire to help those in need. So be critical and do your research!
Preference will be given to applicants whose proposed activities relate to their course work and future activities.
Although not all summer opportunities must fit into a predetermined career path, students who have already shown interest in a given field are more likely to excel at their work and use this experience to build toward their futures. This also helps us avoid tourism, with students interested in a given area but lacking the depth of interest necessary to justify the experience.
It is not preferable on your CV to have experiences that jump between fields and continents—we encourage you to instead develop expertise and to show commitment to one area.
Please provide as much information as you can in your application. Have you conducted background research on your host organization? How did you hear about them? What is your budget? Will you go whether you receive a PBRC grant or not?
In general, students should avoid working with extremely vulnerable populations, such as young children. For example, over the years we have received applications from students wanting to work with children orphaned by AIDS. Not all students are equipped for such work, short summer experiences may do more harm than good, and not all organizations working with vulnerable groups are what they appear to be. As a result, preference is given to opportunities that have little chance of harming vulnerable groups.
We are not interested in funding activities that put Soka students in harm's way. Volunteering in areas experiencing civil war or researching sensitive topics in authoritarian countries will not make for a pleasant summer. Do your research—the more you know about the topic or place, the safer you will probably be.
We prefer to fund opportunities that provide you with educational and vocational experiences that can help prepare you for your future. While helping others is admirable, and need not be in tension with helping oneself, it is unlikely that a volunteer can make meaningful change in a month or two. Thinking that one can change the world in such a short amount of time is not expected nor encouraged, and sometimes organizations prey on such sentiments. We are more interested in helping you improve yourself so that you are better equipped for a lifetime of difference.
A Possible Program Endorsed by the PBRC
The USINDO Summer Studies Program in Indonesia sponsored by the United States
Provided through the Indonesia Society (USINDO), a nonprofit organization aimed at strengthening the bilateral relationship between the United States and Indonesia, the USINDO Summer Studies program aims to provide students with the language ability, political awareness, cultural sensitivity, and understanding of this increasingly significant country. For more than 23 years, USINDO has hosted an intensive 10-week language and cultural immersion program, held in Yogyakarta for US university students, currently enrolled in an undergraduate or graduate degree program, as well as recent graduates (within six months) of any accredited US college or university.
During the Summer Studies Program, you will:
Take classes in reading, writing, and speaking the Indonesian language for 20 hours each week
Experience living with local Indonesian host families
Have the option to volunteer with local organizations in Yogyakarta, or pursue an optional independent study
Attend Indonesian cultural events and workshops
Hear from key guest lecturers on the relevant issues in Indonesia
Go on field trips to further immerse yourself in Indonesian culture and increase your knowledge of Indonesia
Spend three days in Jakarta after the Yogyakarta portion of the program, where you will have the opportunity to meet and network with senior government officials, business and NGO leaders, while discussing contemporary issues facing Indonesia
Application forms and program information can be found on the USINDO website.
If you have any questions or further inquiries, please email the USINDO directly (usindojkt@usindo.org).
Previous Grant Recipients
Chiharu Nagai (Class of 2023) Internship at a Social Welfare Organization Ginga-no-sato in Wate, Japan
Kazumi Yamamoto (Class of 2023) English Teacher Training Course — Online
Ha Bui (Class of 2022) NSF-REU: Michigan Summer Program in Cognition and Early Development (MSPICED), University of Michigan College of Literature, Science, and the Arts (LSA), Department of Psychology, Michigan, U.S.A.
Pablo Zaval Reina (Class of 2023) Economic and Fiscal Policy at the University of Chicago, Chicago, U.S.A.
Jenski Nguyen (Class of 2023) Undergraduate Psychology Summer Internship at Pace University Counseling Centre, New York, U.S.A.
Xiyang Ge (Class of 2023) Summer Research Program at GEARS — Online
Haruka Fujii (Class of 2023) Interaction with Japanese Historical Manuscripts, Niigata, Japan
Ngoc Doan (Class of 2023) Feasibility Study for Building a New Liberal Arts College, Vietnam
Ninh Le (Class of 2022) Comparing the performances of different microbiome taxonomic classifiers for metagenomes— Online
Minori Sakai (Class of 2022) The 40th Japan-China Student Conference — Online
Ha Bui (Class of 2022) Data and Policy Summer Scholar Program at the University of Chicago Harris School of Public Policy — Online
Manal Attay (Class of 2023) Internship at the Addictest Counseling Center — Morocco
Xiyang Ge (Class of 2023) Summer Internship at the Stanford Asian Liver Center at Peking University — China
Natsuha Kataoka (Class of 2023) Summer Internship at the Nippon Teshigoto Zukan — Japan
Jenski Nguyen (Class of 2023) Clinical Psychology, Psychological Statistics, and Community Psychology at UCSC Summer Sessions — Online
Abigail Nguyen (Class of 2024) Product Development Internship at VNBioBank — Vietnam
Christelle Inema (Class of 2021) Data and Policy Summer Scholar Program at University fo Chicago — Online
Yanlong "Kevin" Chen (Class of 2022) Learning about Linear Algebra, Multivariable Calculus, and Modern Applications at Stanford Summer Session — Online
Ninh Le (Class of 2022) Organic Chemistry Summer Intensive Courses at UCLA — Online
Sachi Nishida (Class of 2023) The 72nd Japan-America Student Conference (JASC) — Online
Moses Addai (Class of 2022) Harris Data and Policy Summer Program at the University of Chicago — Chicago, Illinois
Aakriti Adhikari (Class of 2022) SOKA-SXJ Model United Nations (MUN) Conference — Nepal 
Katherine Bennett (Class of 2021) Monitoring and Observation of Sea Turtles — Belek, Turkey
Casey Chaffin (Class of 2021) The lack of youth mental health resources in Oregon and its impact on youth — Oregon
Shunji Fueki (Class of 2021) Intern at the Economic Section of the Permanent Mission of Japan to the United Nations
Laura Heller (Class of 2020) Ecological Effects of Invasive Guppies in the Peruvian Amazon
Katelynn Jankowiak (Class of 2020) Ecological Effects of Invasive Blue Gourami (Trichopodus trichopterus) in the Peruvian Amazon
Hinako Irei (Class of 2020) Brazil Soka School Internship Program — Brazil
Ninh Le (Class of 2022) Intern for the Center for Environmental and Community Research
Thuy Le (Class of 2022) Volunteer for the 2019 Society for International Development
Hoa Nguyen (Class of 2020) Summer Internship at Izar Capital Group
Amrita Sood (Class of 2020) Intern: Waste and Environment, The Energy and Resources Institute — New Delhi, India
Shivi Thakur (Class of 2020) Research and Advocacy Intern at the Global Network of Women Peacebuilders (GNWP) — New York City
Samikchhya Bhusal (Class of 2019) Women's Mobility — Hyderabad, India
Harumi Endo (Class of 2020) Marketing Internship at Escuela Falcon — Guanajuato, Mexico
Shunji Fueki (Class of 2021) The 70th Japan-America Student Conference — United States
Bikash Gupta (Class of 2020) Intern for Democracy Program at the Carter Center — United States
Yuta Hashizume (Class of 2019) Summer Internship at the Permanent Mission of Japan to the United Nations — New York
Christelle Inema (Class of 2021) Intern at the Iriba Center — Kigali, Rwanda
Mahesh Kushwaha (Class of 2019) Intern at Friedrich Ebert Stiftung — Nepal
Miyuki Nakagawa (Class of 2019) Soka Education and International Baccalaureate Programs
Nobuyo Ogawa (Class of 2019) Teaching internship at Kër Xale Yi — Pikine, Senegal
Amrita Sood (Class of 2020) Intern at the Centre for Environmental Research and Education — India
Yutong Xue (Class of 2019) Summer Intern at the Oregon State University — Oregon
Samikchhya Bhusal (Class of 2019) Summer Research Internship at Hyderabad Urban Lab (Mobilities and Gendered Mobilities) — India
Arjab Dhakal (Class of 2020) Activity Based Teaching and Curriculum Enhancement — Lalu, Kalikot, Nepal
Bikash Gupta (Class of 2020) Internship at the Ministry of Women, Children, and Social Welfare — Kathmandu, Nepal
Rhea Hartwell (Class of 2019) Sea Turtle Conservation — Puerto Vallarta, Mexico
Yuta Hashizume (Class of 2019) Internship at the Escuela Falcon — Guanajuato, Mexico
Zaw Lin Htet (Class of 2019) Corporate Affairs Internship at Kelvin Chia Yangon International Law Firm — Myanmar
Aaron Kuyper (Class of 2019) Assisting the Boddisattvas in Action Shelter for the Differently Abled — Nepal
Halé Saffarina (Class of 2020) Farsi Language Immersion in Tehran University and Ferdowsi University — Iran
Amrita Sood (Class of 2020) Green School Project — India
Yutong Xue (Class of 2019) Intern at the Energy and Resources Institute — India
Jaroslav Zapletal (Class of 2018) Summer Intern at US-China Today — United States