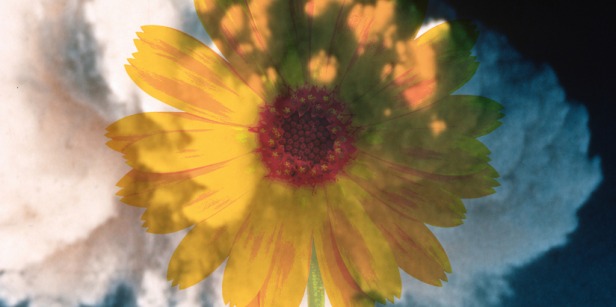 Nuclear Politics 2023
Empowering a new generation to find solutions to reduce the risk of nuclear war and build a world free of nuclear weapons.
Join Soka University of America's Institute for Global Solutions (SIGS) for a week-long summer program, a free and public seminar and workshop on nuclear disarmament.
In collaboration with
Background of SIGS
On May 3, 2022, Soka University of America President Edward Feasel announced the launch of the Soka Institute for Global Solutions (SIGS). SIGS seeks to build a network of people who are imbued with the virtues of global citizenship and are committed, through mutually inspiring engagement, to solving today's most challenging global problems.
The initial vision of SIGS as a "research facility" was conceived by SUA founder Daisaku Ikeda in his 1987 peace proposal to the United Nations. In it, he sought ways to overcome global challenges the world was confronting at the time, especially the primacy of sovereign interests over "the interests of the whole human race," which was most prominently represented by the presence of nuclear weapons. To pursue global solutions to global issues, Mr. Ikeda called for greater "cooperation between intellectuals and ordinary people for the creation of a strategy toward global peace" and envisioned a future "research facility" to facilitate such network-building:
The information, proposals and vision for global peace and stability forthcoming from the center should not be directed to governments alone. Instead, it must work to inspire the citizens of the world to act and to share their wisdom. Consequently, it must be open to the opinions of members from grassroots movements and must always walk together with the people (Ikeda, 1987).
SIGS aims to provide such a space. We seek to build a network sustained by "citizens" who come from different walks of life and represent various aspects of society, united in a common purpose of serving the interests of common people. This network is not just something created by or for elites and experts. Rather, it is a citizens' network that invites coming together, through inspiration and a shared sense of responsibility. We seek to build a platform that serves as a catalytic conduit for those citizens to form a collaborative, participatory, purposeful, and self-sustaining network.
Purpose of SIGS Nuclear Disarmament Education
In light of SIGS's vision to facilitate greater cooperation through mutual engagement and inspiration, we will offer nuclear disarmament education that is free to select college-age students as a pilot project. In this inaugural year, it will be a five-day, workshop-style seminar (following SUA's Learning Cluster curricular model) titled "Nuclear Politics 2023" with 12-15 undergraduate or graduate students from colleges and universities in Southern California. By providing immersive experiences in learning about nuclear risk reduction strategies and exploring a world free of nuclear weapons, we aim to build a network of young people who are interested in seeking practical solutions to the most harrowing threat to humanity today. It is our hope that those involved in the summer program are inspired to take individual and/or collective action within and beyond their communities, based on shared interests in common humanity.
The statement, "a nuclear war cannot be won and must never be fought," expressed by Ronald Reagan and Mikhail Gorbachev at their 1985 summit in Geneva, was repeated by five of the most powerful nations in January 2022 as their joint pledge. Yet those words ring increasingly hollow today. The current state of the world is perilously closer to such a nuclear war scenario. The heightened level of threats belies a notion of progress and peace that we thought we had achieved since the end of the Cold War. Nuclear politics is undergoing significant geopolitical realignment toward an unknown direction, with the imminent demise of arms control deals between the U.S. and Russia and large-scale nuclear buildup occurring in China. Soon the world may enter an unprecedented phase of a tripolar nuclear system, making disarmament and nonproliferation agendas increasingly difficult. The world at one point upheld a vision of a nuclear ban through the entry into force of the Treaty on the Prohibition of Nuclear Weapons (TPNW) in 2021. However, given that none of the nuclear weapon states have signed up to the TPNW or their obligations under the Treaty on the Non-proliferation of Nuclear Weapons (NPT) for complete disarmament, the prospect for a world free of nuclear weapons seems to be further drifting away, especially under the heels of the war in Ukraine.
Such is the backdrop against which SIGS launches a new program to provide free and public nuclear disarmament education. The word "crisis" has an ancient Greek origin, krisis, meaning a "crossroad" or a "choice." Facing the imminent danger of an escalating nuclear arms race with higher risk of proliferation, we choose to provide disarmament education to wider audiences precisely because the world is at a historic crossroads. The moral and practical imperatives of disarmament education are underscored by the UN General Assembly Resolution on the Study on Disarmament and Non-Proliferation Education (A/57/124) in 2002. It included 34 recommendations for action to be taken by states and civil society, which were later reaffirmed by the UN Secretary-General's Advisory Board on Disarmament Matters (A/72/185) in 2017. Other noted academic programs and trainings have followed suit, offering access and opportunities to young students and professionals to receive disarmament and nonproliferation education. The SIGS summer program on "Nuclear Politics 2023" will be modeled after these preceding efforts on disarmament education. We intend to provide not only cutting-edge knowledge and analysis about the role of nuclear weapons in today's international politics, but also a renewed sense of responsibility to imagine and explore frameworks or mechanisms of future security environments that do not have to rely on nuclear weapons.
Program Overview:
Location: Soka University of America (1 University Drive, Aliso Viejo, CA 92656)
Dates: June 8 through June 12, each day from 9:00 am to 4:00 pm
Accommodations: The selected participants will receive full accommodation at the campus residence hall and meal plans at the Soka Bistro.
Curriculum: The program curriculum consists of two parts, each one taking approximately two-and-half days

Part one: seminar-based sessions will be organized on historical, academic, strategic, and legal discussions about nuclear weapons. 
Part two: participants will engage in workshop-style simulation exercise and create their final projects in groups. During the exercises, the participants will be exposed to a wide range of initiatives and proposals for nuclear disarmament, including various nuclear risk reduction strategies in the context of potential use scenarios. The exercises will also help the participants explore other practical and urgent paths to reduce nuclear dangers today. The participants will then formulate their own proposals on how to make progress in nuclear disarmament and toward nuclear abolition.  
Program Schedule Overview*
You may have to scroll horizontally to view all content
*The schedule is subject to last minute changes.
Our learning objectives for the summer program are to:
Critically analyze disarmament and non-proliferation through theoretical, legal, and historical perspectives
Identify current challenges and opportunities to realize a world free of nuclear weapons
Conceptualize and suggest the proper course of action at the local, regional, and global levels
Develop personal and leadership skills to work collaboratively toward the completion of a common project
Additional Information:
Applicants must be currently enrolled in an undergraduate or graduate program in the U.S., and must be 18 years or older.
Students of all academic backgrounds are eligible to apply.
Prior knowledge or experiences related to nuclear issues are preferred, but not required.
Willingness to fully and actively participate in all program activities is essential.
Willingness to take part in post-program networking activities is highly encouraged.
Applications for the 2023 session are closed.
Only selected applicants will be invited for an interview via Zoom.
After acceptance, a security deposit of $100 will be required. Upon the successful completion of the program, the full amount will be refunded.
Facilitated by institute staff, affiliates, and student research assistants.
Guest speakers from the James Martin Center for Nonproliferation Studies (CNS)

Jean du Preez, Senior Program Manager for Education and Training, CNS
Sarah Bidgood, Director of the Eurasia Nonproliferation Program, CNS
Masako Toki, Senior Education Project Manager, Research Associate, CNS
Tricia White, CNS MPTS '23
The participants will stay in one of the Residence Halls on SUA's campus for the duration of the entire program. Check-in is on June 7 and check-out is June 12.
Each participant will get either a private room with a private bathroom or a private room with suite access to a bathroom.
Meal plans at the university dining hall, Soka Bistro, will be covered for the duration of the entire program.
Each participant is expected to arrange their own transportation to/from the SUA campus.
A parking pass is available upon request for the participants driving their personal vehicles.